Save money every day ! Our iPhone app and iPad app with push notification are available on the App Store
Find here every day a summary of the best recently free iPhone apps hand-picked for you by AppiDay.com staff. And when we find some good deals, we also mention top apps currently on sale. You can also follow us on twitter or Facebook
Best iPhone apps deals
Worms 4 : 4.99 -> $.99 , for iPhone and iPad
Recently free iPhone apps :
Important note : please, be carefull, all the apps mentionned below were free when we wrote this post, their price may have changed depending when you read this so always check the price before downloading from the App Store ! We won't be held responsible for any mistake since … You are the one hitting the button 😉
Clips Video Editor : simple interface, but many powerful features in this video editor, for iPhone and iPad
Peace : Ambient sounds for studying, relaxing, baby sleeping, and meditating, for iPhone and iPad
Fotocam Paint Pro : Transforms your photo into various nice paintings by adding paint effect to your photo instantly
Aftercut : Background Eraser & Photo FX, for iPhone and iPad
Crop on the Fly : a cure for Vertical Video Syndrome! Crop your awkward vertical videos into normal videos – square or landscape. , for iPhone and iPad
Burst 2 : Animated Gif, Collage and Slideshow
3D Earth : live 3D simulation of our planet with weather, forecasts and world clock for cities around the world, for iPhone and iPad
Discover it !
DomiNations : epic combat strategy game of advancement, exploration, and conquest from legendary game designer Brian Reynolds (Civilization II, Rise of Nations). From the Stone Age to the Space Age!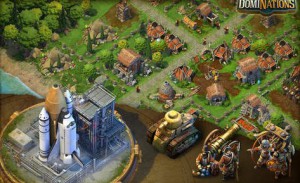 Recently free iPhone and iPod touch games :
Fragger 2 : Complete your missions by using your trusty hand grenades to solve puzzles and destroy the enemy. Enjoy the satisfying rain of debris as you blast your way to victory. , ranked 4 stars on the US App Store, for iPhone and iPad
The Magic Touch : play over 80 levels as a single player or, have a party: Magic Touch also offers over 200 levels with simultaneous multiplayer gameplay for 1,2,3,4 or up to 11 players at a time., for iPhone and iPad
Slingshot Puzzle : Fire the amazing slingshot mechanism and release the ball, with the hopes of it ending up in the difficult ending zone! Let the puzzle solving begin!, for iPhone and iPad
teggle : Tap and swipe your way to the top of the leaderboards in this colorful and intuitive game of gestures., for iPhone and iPad
and a few other games :