Save money every day ! Our iPhone app and iPad app with push notification are available on the App Store
Find here every day a summary of the best recently free iPhone apps hand-picked for you by AppiDay.com staff. And when we find some good deals, we also mention top apps currently on sale. You can also follow us on twitter or Facebook and by mail :
Best iPhone apps deals
Audiobus : 9.99 -> $4.99 for iPhone and iPad
Recently free iPhone and iPod Touch apps :
Important note : please, be carefull, all the apps mentionned below were free when we wrote this post, their price may have changed depending when you read this so always check the price before downloading from the App Store ! We won't be held responsible for any mistake since … You are the one hitting the button 😉
Road Bike Pro Cycling Computer : transform your iPhone into a great bike computer, 100% bike focussed to give the rider the ultimate performance measurement
Splashtop Touchpad : Turn your iPhone/iPod into a wireless touchpad and keyboard for your PC or Mac!
Slow Shutter! : Capture Long-Exposure photographs with Slow Shutter! Create beautiful photos of moving objects with features usually reserved for expensive DSLRs., for iPhone and iPad
Sworkit Pro : Awesome Randomized Circuit Training Workouts that keep you motivated to exercise and stay fit., for iPhone and iPad
Fantastiques Dinosaures : Fantastic Dinosaurs is an interactive encyclopedia which allows you to discover like never before 100 dinosaurs and prehistorical animals.
FunSlides : You can convert your photos into beautiful REALTIME, HIGH DEFINITION video
Driving Curve : uses GPS to capture your speed and evaluate your performance through the variance of your speed. All your driving data will be recorded and quantized. See how your speed varies during the trip and review your driving performance on the route.
Sponsored app :
Blood Brothers : a dark fantasy game, a tale of a hero turned vampire, who must bind an army in a pact of blood in order to exact vengeance on a corrupt empire. Choose one of eight heroes – knight, samurai, high elf, dark elf, ape, lizardman, dwarf, or goblin – to lead your army to victory.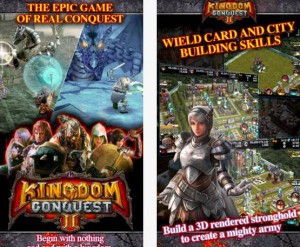 Recently free iPhone and iPod touch games :
The Mystery of the Crystal Portal : Embark on a brain-bending adventure with Nicole, whose father went missing after making a discovery that could "change the course of humanity". Nicole searches the globe on an eye-popping quest to discover the truth behind his invention.
The Journey Down: Chapter One : In a shady corner of Kingsport Bay, at the outskirts of St Armando, Bwana and his trusted sidekick Kito struggle to make ends meet at their run-down gas station., for iPhone and iPad
Black Shark HD : Jump into the cockpit and enjoy this beautiful flight and combat experience.
Anitopia : Welcome to the new, breakout, smash hit mobile game that's taking the world by storm! Anitopia is a animal tossing, castle defending, fruit and veggie slicing, addictive and fun ride. , ranked 4,5 stars on the App Store, for iPhone and iPad
and a few other games :