Find here every day a summary of the best recently free iPhone apps hand-picked for you by AppiDay.com staff. And when we find some good deals, we also mention top apps currently on sale. You can follow us on twitter or Facebook and by mail :
Best deals on iPad apps
Recently free iPad apps :
Important note : please, be carefull, all the apps mentionned below were free when we wrote this post, their price may have changed depending when you read this so always check the price before downloading from the App Store ! We won't be held responsible for any mistake since … You are the one hitting the button 😉
TTPlayer HD : TTPlayer has different level of performances and functions than any other players that are currently available!!! Starting with stopless playback. It is like having your own cinema in your pocket. It directly plays video files through iPhone without any complicated process.
Calculator for iPad HD : Calculator for iPad HD provides you with all the features you expect from a calculator: do all the necessary operations in 2 incredible modes. The Basic mode is here to assist you with your everyday calculations and the Advanced mode will be of a great help in case you need to go scientific.
Universal Breathing – Pranayama : Stressed? Balance your life and experience a relaxed meditative state to relieve your daily stresses and tensions. Pranayama's simple and intuitive guide to deep breathing features a progressive course based on the principles of yoga, to help you find balance and stress relief.
Recently free iPad games :
Lunar Racer : Shoot, dodge, blast, and nitro boost your way through the solar circuit. Achieve the ultimate prize and conquer the solar system by beating any competitor in your way! , ranked 4,5 stars on the US App Store, for iPhone and iPad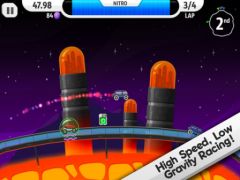 Maze Balls : An addictive and fun game for all. The game about acentric circles and iron balls. You need to steer the ball to centre of circle to complete the level , ranked 4 stars on the US App Store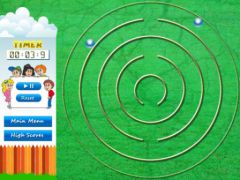 Silversword : Silversword is a mobile fantasy role-playing game which will take you to the mysterious lands of Tarnak, a world far beyond reality. , ranked 5 stars on the US App Store, for iPhone and iPad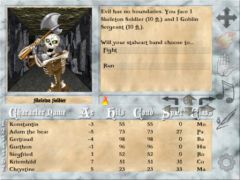 and a few other games :