Save money every day ! Our iPhone app and iPad app with push notification are available on the App Store
Find here every day a summary of the best recently free iPhone apps hand-picked for you by AppiDay.com staff. And when we find some good deals, we also mention top apps currently on sale. You can also follow us on twitter or Facebook and by mail :
Best iPhone apps deals
Verticus : 1.99 -> $.99 for iPhone and iPad
Recently free iPhone and iPod Touch apps :
Important note : please, be carefull, all the apps mentionned below were free when we wrote this post, their price may have changed depending when you read this so always check the price before downloading from the App Store ! We won't be held responsible for any mistake since … You are the one hitting the button 😉
Cinefy – Special FX Studio : FREE today with AppiDay – Cinefy is a revolutionary new special FX studio for the iPhone, iPad, and iPod Touch containing over 100 photorealistic special fx! , for iPhone and iPad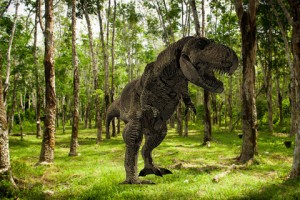 iTranslate Voice Instantly : The real-time language translation by simply speaking into your iPhone! Now instantly speak 30+ languages!
Animals for Tots : Teach your toddler about animals and their sounds with unique interactive animated flashcards. Initiate early different languages learning with our multilanguage sound tracks!, for iPhone and iPad
QuickEvent : QuickEvent is a flash and can easily add events (appointments, birthdays, notes) in your calendar with a very simplified interface., for iPhone and iPad
iNightstand Plus : This is the most beautiful nightstand clock weather and alarm app.
Daily Tracker (Journal) : Daily Tracker lets you take notes, make lists and keep track of other things in your life, such as time, workouts, expenses, calories, food, weight, sleep and pretty much anything else you can think of!
Cycle Tracker Pro : Whether cycling for leisure or training for a race, Cycle Tracker Pro will track your route, speed and distance. Share your workouts with friends on email, Facebook or Twitter
Run Tracker Pro : Whether running for leisure or training for a race, Run Tracker Pro will track your route, speed and distance and help boost your performance and enjoyment of running.
Walk Tracker Pro : Whether you are walking for leisure or trying to burn calories, Walk Tracker will track your route and make sure you get to the goals you set.
Recently free iPhone and iPod touch games :
Galaxy on Fire 2 : the award-winning space shooter that set a new standard for sci-fi gaming on the App Store
Dune Rider : Tear around the desert in your nitro fueled Dune Rider. Jump off sand dunes, ramps, cliffs or whatever you can find and pull mid air stunts. Perform spectacular tricks, earn cash, unlock better cars and discover new worlds for the ultimate ride, for iPhone and iPad
StarBounder : Experience the tight controls and exhilarating challenge of Starbounder. Harkening back to the golden age of PC shareware titles, Starbounder delivers the kind of intensity that only a true gamer can handle!, for iPhone and iPad
Fantasy Conflict : Fantasy Conflict is the new adventure game from creators of Modern Conflict that brings the player to the fabulous faraway Kingdom of Baldoria. , ranked 4,5 stars on the US App Store
Escapology : Escapology is a simple yet challenging puzzle solving game with a unique atmosphere, challenging levels and beautiful retina graphics. , for iPhone and iPad
and a few other games :