Save money every day ! Our iPhone app and iPad app with push notification are available on the App Store
Find here every day a summary of the best recently free iPhone apps hand-picked for you by AppiDay.com staff. And when we find some good deals, we also mention top apps currently on sale. You can also follow us on twitter or Facebook and by mail :
Best iPhone apps deals
Recently free iPhone and iPod Touch apps :
Important note : please, be carefull, all the apps mentionned below were free when we wrote this post, their price may have changed depending when you read this so always check the price before downloading from the App Store ! We won't be held responsible for any mistake since … You are the one hitting the button 😉
Fantastic Dinosaurs : FREE today with AppiDay – a, incredible interactive encyclopedia which allows you to discover like never before 100 dinosaurs and prehistorical animals. Each animal has its own description sheet with HD photos, sizes comparisons with man (adult and children) and much more information. Don't miss 100 dinosaurs, pterosaurs and other prehistorical animals and Over 600 HD photos with a realistic rendering. Fantastic app !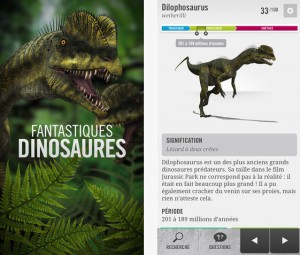 LeechTunes : features customized gesture controls in a skinned interface, for iPhone and iPad
Stopwatch+ : professional and beautiful stopwatch , ranked 5 stars on the US App Store, for iPhone and iPad
InstaTube : full-featured YouTube client for iOS. It lets you download favorite videos and play them anywhere even offline., for iPhone and iPad
Movie FX Cam : Shoot hi-res videos and photos with special effects rendered in realtime, with 12 unique effects like The Matrix, Film Noir, Red Light, Surreal, Desaturated, Sepia Film, Black and White Film, Seventies Film, Film Negative, Red Focus, Night Vision and Thermal Vision
Resistor CAL : helps calculate the resistance. Identification of resistance bands. As well as to calculate the basic total resistance from Parallel circuit, and voltage divider circuit.
SmartScan Express : doc scanner / scan, crop, edit, save, e-mail your paperwork , ranked 4 stars on the US App Store
Recently free iPhone and iPod touch games :
The Blackhole : You have many objects up in the air, and you need to focus so as not to slip and drop anything, for iPhone and iPad
Shark Dash : puzzle physic game, Simply drag and release the shark's tail with your finger to launch him at the ducks!, for iPhone and iPad
Astro Bang : Fly your spaceship around different planets. Destroy asteroids
and a few other games :