Save money every day ! Our iPhone app and iPad app with push notification are available on the App Store
Find here every day a summary of the best recently free iPhone apps hand-picked for you by AppiDay.com staff. And when we find some good deals, we also mention top apps currently on sale. You can also follow us on twitter or Facebook and by mail :
Best iPhone apps deals
Verticus : 1.99 -> $.99 for iPhone and iPad
Recently free iPhone and iPod Touch apps :
Important note : please, be carefull, all the apps mentionned below were free when we wrote this post, their price may have changed depending when you read this so always check the price before downloading from the App Store ! We won't be held responsible for any mistake since … You are the one hitting the button 😉
Cinefy – Special FX Studio : FREE today with AppiDay – new special FX studio for the iPhone, iPad, and iPod Touch containing over 100 photorealistic special fx! Cinefy's easy and intuitive interface gets you editing like a pro in minutes. With just a touch, drop in your clips, add music, and apply over 100 incredible special effects and animations.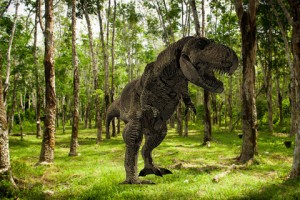 iComics : iComics is a new Universal app designed for iPad and iPhone/iPod touch which allows you to read DRM-free comics from your own collection, quickly and smoothly!, for iPhone and iPad
Analytiks : Analytiks takes your Google Analytics stats to the next level. We help you understand your website visitors with a beautiful, elegant and smart design. With Analytiks you focus to stats that matter using graphs and infographics!
Mental Blitz : Mental Blitz has been made for you! A bit of training with this mental arithmetics game, and you'll recover your long time lost speed of mind! , for iPhone and iPad
Christmas List Tracker – Cadeaux de Noël : Christmas List Tracker is a must-have app for organizing, tracking, sharing and keeping your Christmas Shopping on time and on budget. It is handy, easy-to-use and beautifully designed!
My Graphing Calculator : My Graphing Calculator brings at your palm the functionality of a standard scientific calculator in addition to powerful functions graphing. It supports complex numbers and complex functions
Data Counter : Do you have a data plan with limited traffic through GPRS, EDGE, 3G networks? Data Counter is the best application to keep under control the traffic produced by surfing, YouTube, Facebook or any other apps! Works both with iPhone and iPad GSM., for iPhone and iPad
Grid Filter : With a few gestures you can quickly fashion your own grid based tweaks to any photo with GridFilter. Highlight or obfuscate. GridFilter is great for manipulating macro or micro shots., for iPhone and iPad
Polatax : Polatax brings the memories of taking Polaroid photos to your iPhone., for iPhone and iPad
Recently free iPhone and iPod touch games :
A Monster Ate My Homework : Monsters have stolen your homework and now it's payback time! With 105 levels of Monster-thumping carnage, it's your job to not only get your homework back but also give those sneaky pests a good hiding. , for iPhone and iPad
Chop Chop Ninja : The world needs a hero! The Emperor's daughter is in danger and she needs your help! Embark on an action-packed adventure and fight hordes of enemies using your ancient ninja skills. Save the princess from the terrible curse that struck her!
Hello Moto Pro : Physic based bike game Race jump, and crash your way through a variety of treacherous terrain Enjoy realistic physics as your shocks recoil when you land or your rider bounces around when you crash.
Braveheart : Braveheart is a dynamic action / role-playing game with a unique combat system. King Wilhelm has sent you, the brave knight Richard, in search of the Holy Grail
Flick Soccer! : Flick Soccer is a ton of fun, easy to play, and easy to get lost in. This is definitely one of my new favorite iOS games
Mr.Ninja : Nobody gets left behind to enjoy this hilarious NINJA and KATANA action game! The name is…"Mr.Ninja"! , ranked 4,5 stars on the US App Store
and a few other games :