Find here every day a summary of the best recently free iPhone apps hand-picked for you by AppiDay.com staff. And when we find some good deals, we also mention top apps currently on sale. You can follow us on twitter or Facebook and by mail :

Best deals on iPad apps
Recently free iPad apps :
Important note : please, be carefull, all the apps mentionned below were free when we wrote this post, their price may have changed depending when you read this so always check the price before downloading from the App Store ! We won't be held responsible for any mistake since … You are the one hitting the button 😉
TurboCollage : Create stunning picture collages on your iPad. Setup a collage with a prominent center picture, arrange pictures in a regular grid, or create a random picture pile. Tie fond memories together into gorgeous picture mosaics. With an intuitive interface, TurboCollage gives you complete control over your collage design.
ClassicBooth : Photo booth shot wherever you wish! ClassicBooth!, for iPhone and iPad
Recently free iPad games :
Turbo Grannies : Turbo Granny may be as old as the hills, but she can´t stand spending every day indoors at the slow nursing home. It´s deadening & Turbo Granny is bored to death! She misses all the action and excitement that she used to experience – a long time ago… , ranked 4 stars on the US App Store, for iPhone and iPad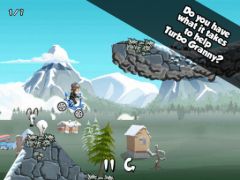 AWESOME Land : Venture into a twisted version of the Nevada Desert! Discover alien bases! Stamp on monsters with your massive biker boots! Weave between furious flamethrowers! Munch on meat… from the walls! , ranked 4 stars on the US App Store, for iPhone and iPad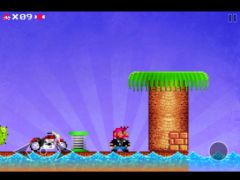 Azkend HD : Enjoy the gorgeous visions from the mystical world of Azkend in High Definition on your iPad! Azkend has been called "a puzzle game polished to near perfection" and this is certainly most beautiful and polished version of Azkend to date. , ranked 4,5 stars on the US App Store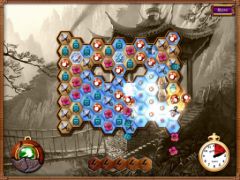 Freezing Birds : The lovable birds were frozen on the telegraph pole. Use the electric power of your finger to help the freezing birds to thaw! Make three of the same color birds in the ice gap, so they have enough power to flee away. Move your fingers swiftly to help more birds. , ranked 4,5 stars on the US App Store, for iPhone and iPad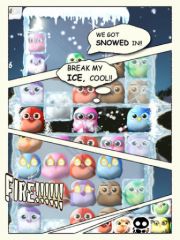 and a few other games :