Find here every day a summary of the best recently free iPad apps hand-picked for you by AppiDay.com staff. And when we find some good deals, we also mention top apps currently on sale. You can follow us on twitter or Facebook
Best deals on iPad apps
Recently free iPad apps :
Important note : please, be carefull, all the apps mentionned below were free when we wrote this post, their price may have changed depending when you read this so always check the price before downloading from the App Store ! We won't be held responsible for any mistake since … You are the one hitting the button 😉
USB Sharp Pro : turn your iPhone, ipad, ipod into a large Capacity, Portable and Wireless storage disk, Facilitate and efficient manage of your files, for iPhone and iPad
Cardiographe : this app can measures your heart rate without any added accessory. You can save your results for future reference, and even keep track of multiple people with individual profiles., for iPhone and iPad
ContactFlow : access to all your contacts. You can also choose to display only a particular group or source (local contacts, MobileMe, Exchange, ..). Just tap on a contact to flip the picture and display all associated information. , for iPhone and iPad
AnyPlayerHD : play any movie and music contents without converting media format, supports various video format playbacks without converting media format and also all converted MP4 files for iPad. , ranked 4 stars on the US App Store
Recently free iPad games :
Save Our Sheep HD : Here is a farm surrounded by wild wolves. The farmer has to keep a close eye on those wolves. Unfortunately, he has to go out for some business, leaving the farm to his son. That would be the best chance for the sneaky wolves. So, the young boy has to buck up and rack his brain to protect the sheep. , for iPhone and iPad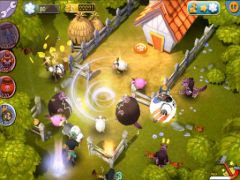 Zombie Gunship : puts you in the gunner seat of a heavily-armed AC-130 ground attack aircraft. Strategically fire your powerful guns to slay endless waves of zombies and protect the remaining survivors of the zombie apocalypse!, for iPhone and iPad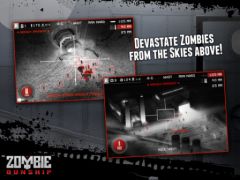 Sentinel 3: Homeworld : Sentinel 2: Earth Defense expands upon the acclaimed gameplay of Sentinel: Mars Defense. The action takes place across varied, lushly rendered Earth environments, and the alien assault force has grown more vicious than ever. Luckily, human turret technology has also advanced, and the ship weapons system provides a spectacular new way to eradicate invaders!, for iPhone and iPad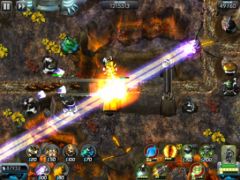 BigBot Smash : Humans have dismantled your robot sweetheart and scattered the pieces across the globe. So now it's time for them to pay, and for true love to triumph. March across the globe and smash through the world's cities to recover your sweetheart's parts.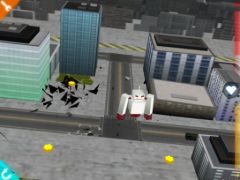 and a few other games :