Find here every day a list of the best recently free iPad apps hand-picked for you by AppiDay.co.uk staff. And when we find some good deals, we also mention top apps currently on sale ! Coming from the US ? You'll find your AppiDay site just here at AppiDay.com. You can follow us on twitter or through Facebook
iPad apps on sale
Fingle : 1.49 -> £.69 , ranked 4,5 stars on the US App Store
Recently and temporary free iPad applications :
Important note : please, be carefull, all the apps mentionned below were free when we wrote this post, their price may have changed depending when you read this so always check the price before downloading from the App Store ! We won't be held responsible for any mistake since … You are the one hitting the button 😉
Knowtes : Knowtes is an elegant, versatile and innovative writing and text editor App that includes a web browser with reading list, a document translator and a drawing tool. It's an excellent way to write your notes, research papers, blog posts, articles, long emails, reports, poems, etc.
Ace Player : AcePlayer can play almost any file format movies and streaming directly on iPhone/iPod/iPad. Just transfer the media files to your ios devices by iTunes File Shareing or over Wi-Fi,then it can be played at once., for iPhone and iPad
Draw Pad Pro : Amazing Notepads and Sketchbooks! : Draw Pad Pro is designed as a beautiful and innovative way to create and manage all your notes, sketches, scribbles, and more. The app takes advantage of new iOS 5 technology to offer an experience unseen in other note-taking or drawing apps., for iPhone and iPad
Temporary free iPad games :
Pentaballs HD : Pentaballs is like noughts and crosses, but it's better! Try to line up 5 marbles of your color while thwarting the plans of your opponent., for iPhone and iPad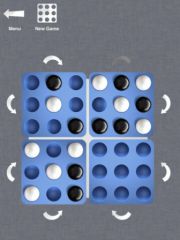 Sticky Ball HD : Extend Sticky Ball's arm to perform amazing acrobatics to reach the target! , ranked 4,5 stars on the US App Store, for iPhone and iPad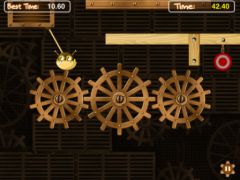 and some other games :