Find here every day a summary of the best recently free iPhone apps hand-picked for you by AppiDay.com staff. And when we find some good deals, we also mention top apps currently on sale. You can follow us on twitter or Facebook and by mail :

Best deals on iPad apps
Recently free iPad apps :
Important note : please, be carefull, all the apps mentionned below were free when we wrote this post, their price may have changed depending when you read this so always check the price before downloading from the App Store ! We won't be held responsible for any mistake since … You are the one hitting the button 😉
Kwrite : Write effortlessly with this innovative and beautiful text editor your notes, stories, articles, blog posts, letters, emails, drafts, even poems and ebooks!, for iPhone and iPad
Gyroscope Toolbox HD : A Level app that does not need a hardware store level (or certified level surface) to level itself
SimpleEditor : Text Editor for Google Docs, with OCR capabilities
Speakers Notes : allow the creation of decks of cue cards each with a projected time. The presentation mode will then time the presentation and let you know if you are running under or over time.
BinCalc64X : special calculator, a simple tool for programmer, network manager and so on. The user interface is pretty simple and easy to use.
ViViWo : Your next place to visit through a 3D experience with a social touch, for iPhone and iPad
Recently free iPad games :
The Rise of Atlantis HD (Premium) : With 77 captivating levels of fantastic game play, truly unique twists never seen before and the ability of continuous replay this game will keep you entertained for weeks!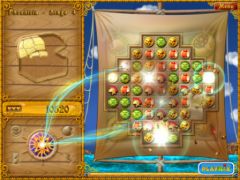 Defense of Fortune HD : The goal is defending castles with request of every lord of castles in the world.You have to defeat all of the enemies before tearing the castles down.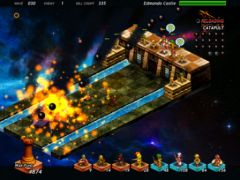 Save The Pencil HD : You are HB; young, sharp and full of lead. A pencil on a mission to join the dots but there's a rebellion in the stationery cupboard! The paper clips, rulers, erasers and their friends are angry, and they'll do anything to stop you. Guide HB to safety and collect the bonus stars to unlock more challenging levels! , ranked 4,5 stars on the US App Store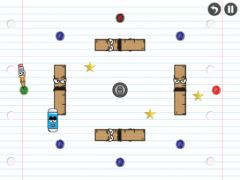 and a few other games :