Find here every day a summary of the best recently free iPad apps hand-picked for you by AppiDay.com staff. And when we find some good deals, we also mention top apps currently on sale. You can follow us on twitter or Facebook
Best deals on iPad apps
Recently free iPad apps :
Important note : please, be carefull, all the apps mentionned below were free when we wrote this post, their price may have changed depending when you read this so always check the price before downloading from the App Store ! We won't be held responsible for any mistake since … You are the one hitting the button 😉
PDFPro : PDF Reader with special features of Annotations, Audio Notes and Text Notes.
LOGO : computer programming language with functional programming capability.
Music'O'Baby : For the first time, a "baby" app takes real consideration of sounds quality and authenticity as well as a steady visual approach of the instruments. Experts in the professional music industry for more than 25 years, we strongly hope to bring you the best sounds, carefully recorded from real amazing instruments.
Regular Expression : helps you to learn, test and develop the Regular Expression (RegEx).It's an interactive application and is designed to be easy and simple to use.
Recently free iPad games :
Frogbert : colorful tropical adventure featuring a simple control scheme that anyone can learn, but that opens up for tons of fun.Use Frogbert's tongue to catch things, slap ugly spiders, fight off crabs, open treasure chests and collect valueables., for iPhone and iPad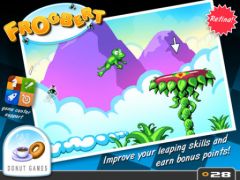 TRUpuzzlE : player's task comes to moving the green group of pieces into a specified location. In fact, it's not easy, you will have to make up multi-steps combinations trying to remove unnecessary pieces from you path , ranked 4 stars on the US App Store, for iPhone and iPad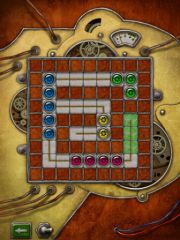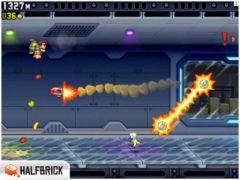 and a few other games :