Find here every day a summary of the best recently free iPad apps hand-picked for you by AppiDay.com staff. And when we find some good deals, we also mention top apps currently on sale. You can follow us on twitter or Facebook
Best deals on iPad apps
Recently free iPad apps :
Important note : please, be carefull, all the apps mentionned below were free when we wrote this post, their price may have changed depending when you read this so always check the price before downloading from the App Store ! We won't be held responsible for any mistake since … You are the one hitting the button 😉
Sonio HD : Updated and now having a breathtaking interface design, Sonio – the best selling app for about two years – combines in a single concept a top trendy radio player, a definitely cool weather station, a picture frame that displays your favorite slideshows, a digital clock and a high quality alarm clock that is amazingly easy to program.
Magic Zither : Magic, miracle and full of imagination… Zither, a Chinese traditional instrument, brings us the newness with the combination of Chinese ancient culture., for iPhone and iPad
Recently free iPad games :
Smack Match Gugl : A one on one variation Smack That Gugl that pits two players against each other in the crazyest game you'll ever play. Be faster and smarter than your opponent!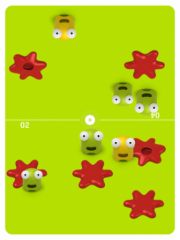 Aurum Blade : Aurum Blade is a fast-paced action RPG with thrilling attack weapons and spells, and truly enjoyable control. , ranked 4,5 stars on the US App Store, for iPhone and iPad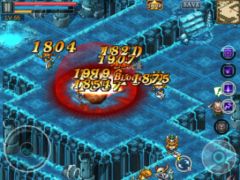 Icy Escort : Oh no! A great snowstorm has scattered the penguins all across ANTARCTICA!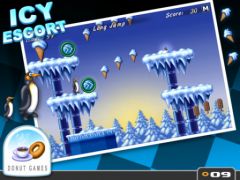 and a few other games :