Find here every day a summary of the best recently free iPad apps hand-picked for you by AppiDay.com staff. And when we find some good deals, we also mention top apps currently on sale. You can follow us on twitter or Facebook
Best deals on iPad apps
IM+ Pro : 9.99 -> $.99 , for iPhone and iPad
Recently free iPad apps :
Important note : please, be carefull, all the apps mentionned below were free when we wrote this post, their price may have changed depending when you read this so always check the price before downloading from the App Store ! We won't be held responsible for any mistake since … You are the one hitting the button 😉
MegaApp : With MegaApp you get a whole suite of useful tools for your iPad, all in one app!
TweetyPop – Twitter, Reimagined : When we set out to create a Twitter app like no other, we wanted to inject something all Twitter apps have let slip through the cracks: fun. Sure chronological lists (every other Twitter client) are utilitarian and have their purpose, but what's the fun in that? And so we announce TweetyPop. Your Twitter Universe, Reimagined.
Red Valentine : Olivetti designed many masterpieces in industry, but there is no question that the most iconic was the bright red colored Valentine portable typewriter released in 1969.
Trollaroid : rollaroid takes your boring photos and gives everyone in them hilarious expressions.
Video FX Live : creative video , wide selection of transformation effects from replication, picture-in-picture, warping, zooming, to animations and more. Dozens of color styles like saturation, hue, and brightness controls to more elaborate edge detects, glows, solarization, focus, and many specialty styles. There are also blurs, flickers, strobes, fades, and animated particles. Finally you can frame the shot using a selection of classic, stylin', and fun borders. , ranked 4,5 stars on the US App Store
Recently free iPad games :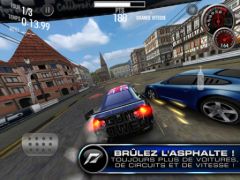 Virtual City (Full) : Build your own city and manage it. Jobs are the lynch pin of the economy. As mayor, do everything you can to make sure industry is running. Fuel the city's economy by forming transport routes and developing a public transit system. , ranked 5 stars on the US App Store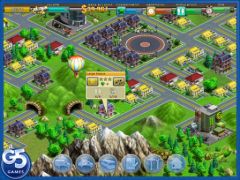 and a few other games :