Find here every day a summary of the best recently free iPhone apps hand-picked for you by AppiDay.com staff. And when we find some good deals, we also mention top apps currently on sale. You can follow us on twitter or Facebook and by mail :

Best deals on iPad apps
EPOCH : 2.99 -> $.99 , ranked 4,5 stars on the US App Store , for iPhone and iPad
Riptide GP : 1.99 -> $.99 , ranked 4,5 stars on the App Store , for iPhone and iPad
Recently free iPad apps :
Important note : please, be carefull, all the apps mentionned below were free when we wrote this post, their price may have changed depending when you read this so always check the price before downloading from the App Store ! We won't be held responsible for any mistake since … You are the one hitting the button 😉
Rainy Days: A Stella and Sam Adventure : Play alongside Stella and Sam and their dog Fred as they go out on a playful adventure on a rainy day. Make paintings with Fred, dig through the leaves looking for treasures and race pinecones across Puddle Lake. From zinc Roe games, the makers of the award-winning Tickle Tap Apps, the Stella and Sam Interactive Adventures combine stunning animation with three elegantly-designed activities.
Sweet Baby : Sweet Baby captures video, photos and text of all your child's landmark moments and collects them in a beautiful, and sharable, virtual book. Pre-loaded pages and fill-in-the-blank questions make creating your baby book easy and fun, while original artwork make every baby book a beautiful collection of baby's earliest memories.
Fast Camera : the FASTEST camera on the App Store ? Turn on the timer, jump in and review multiple shots, Set and lock Focus, Exposure, and White Balance (Triple-Tap) , ranked 4 stars on the US App Store, for iPhone and iPad
ClassicSAMP : allows you to enjoy the features of multi-shot toy camera, for iPhone and iPad
Recently free iPad games :
480 BC: Spartans : The Year is 480 BC and the Persian Army has invaded Greece. You must fight back and conquer the Persian Army. While you can work your way up to 300 Spartans you must fight with great Strategy for the Glory and Honor of the Spartans and their ForeFathers!, for iPhone and iPad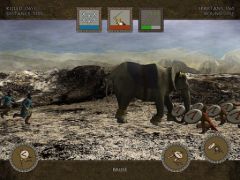 "
Zeke in Orbit HD : Zeke has been launched into space…help him get home! Use Gravity Nodes to push and pull Zeke through 6 unique and challenging Galaxies with never before seen gameplay mechanics! Collect bones, fire missiles and place your own nodes to solve the mind-warping puzzles.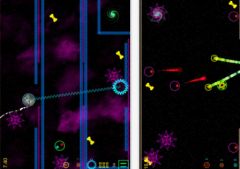 "
Swamp Defense : game for any beginners or defensive specialist. Fight your way through a large number of levels with different routes. Unique tower types help you to defeat the Swamp Monsters.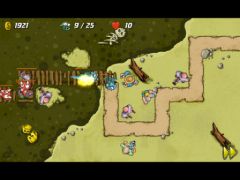 and a few other games :