Find here every day a summary of the best recently free iPad apps hand-picked for you by AppiDay.com staff. And when we find some good deals, we also mention top apps currently on sale. You can follow us on twitter or Facebook
Best deals on iPad apps
Recently free iPad apps :
Important note : please, be carefull, all the apps mentionned below were free when we wrote this post, their price may have changed depending when you read this so always check the price before downloading from the App Store ! We won't be held responsible for any mistake since … You are the one hitting the button 😉
Calculator Easy HD : A Calculator for your iPad, iPhone, iPod Touch. , ranked 4,5 stars on the US App Store, for iPhone and iPad
Digits Cam : With Digits Cam, you DO NOT need to take the picture and then edit. You can take what you see (with 11 different effects) instantly!
My Sketch : Turn your photos to Beautiful Realistic Sketch
Recently free iPad games :
iStunt 2 – Snowboard : Escape deadly buzz saws, keep you balance through gravity shifts and speed boosts, grind your way to victory in this fast paced and insanely addictive snowboarding game!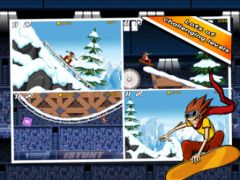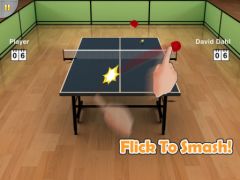 Abba -Bola : Rolling Head in the Labyrinth : Abba Bola is a challenging physics-based puzzler complete with Retina display graphics, accelerometer controls, and an amazing soundtrack. To be successful, you need to be clever and fast. , ranked 4,5 stars on the US App Store
Mad Rush : Mad opponents, HD fantastic graphics and animations, 3 types of gameplay (DieHard, Slalom and Nitro), funny voices… you will not fall asleep – Guaranteed! , ranked 4,5 stars on the US App Store, for iPhone and iPad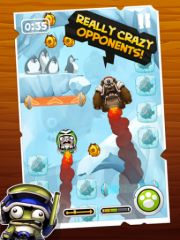 Age of Pinballs : Pinball era of 80's has been ended with 7 different pinball tables (Theme Park, Angry River, Spaceman, Caveman, Wizard, Zombie Invasion and Cleopatra). , ranked 4,5 stars on the US App Store, for iPhone and iPad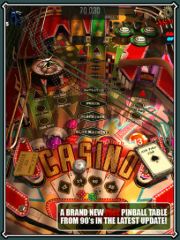 and a few other games :