Find here every day a summary of the best recently free iPad apps hand-picked for you by AppiDay.com staff. And when we find some good deals, we also mention top apps currently on sale. You can follow us on twitter or Facebook
Best deals on iPad apps
Recently free iPad apps :
Important note : please, be carefull, all the apps mentionned below were free when we wrote this post, their price may have changed depending when you read this so always check the price before downloading from the App Store ! We won't be held responsible for any mistake since … You are the one hitting the button 😉
iPic Sharp Pro : iPic Sharp is a photos/video management app,can manage your photos/video into folders and subfolders, Compress photos/folders into zip file and extract photos from a compressed (zip/rar), Use password protect your files, and transfer photos/(zip/rar) between computer and your devices , for iPhone and iPad
Basic English : Super cool iPad app for learning English. Hello-Hello's Basic English app is a great way to build your vocabulary.
AppSketcher : Do you have the next great app idea? They say that the best way to start designing an app is to use a pen and paper…and we agree. But what if you want to use your iPad instead? If the iPad is your tool, then AppSketcher is your app! , ranked 4,5 stars on the US App Store
Recently free iPad games :
Fractal : Fractal, a new ambient music puzzler experience. Combo, Chain, and Cascade your way through a pulsing technicolor dreamscape that reacts to your every move, while manipulating Fractals, creating Blooms, and expanding your consciousness at 130 BPM.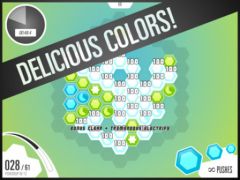 Assassin's Creed Recollection : Assassin's Creed Recollection is a new iPad real-time board game from the Ubisoft Montreal studio that will allow players to live an entirely new experience in the world of Assassin's Creed. , ranked 4 stars on the US App Store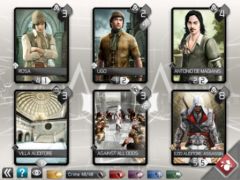 Panda vs. Zombies HD : A quiet Sichuan bamboo forest. A mysterious royal tomb. They are the stages of Bo's KUNG FU show. A mysterious treasure of food was taken away by the Zombie King. To get it back,a great adventure is about to start. Bo, go fighting! , ranked 4 stars on the US App Store, for iPhone and iPad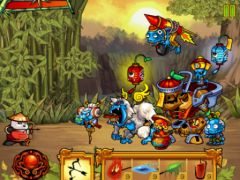 HypnoBlocks : Match 3D blocks as fast as you can for mesmerizing, addictive fun! Use Multi-Touch™ to rotate the dynamic game field, and tap multiple blocks for combo bonuses. The non-stop action will leave you in a trance! , ranked 4,5 stars on the US App Store, for iPhone and iPad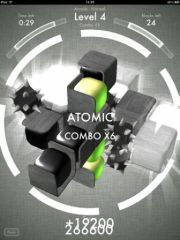 and a few other games :