Find here every day a summary of the best recently free iPad apps hand-picked for you by AppiDay.com staff. And when we find some good deals, we also mention top apps currently on sale. You can follow us on twitter or Facebook
Best deals on iPad apps
Recently free iPad apps :
Important note : please, be carefull, all the apps mentionned below were free when we wrote this post, their price may have changed depending when you read this so always check the price before downloading from the App Store ! We won't be held responsible for any mistake since … You are the one hitting the button 😉
Battery Go! Plus : battery management application, build for everyone from power users to first time iPhone users. With our new "Battery Health Manager", Battery Go! Plus will ask you several questions about your device and usage habits, which will help develop a special formula custom configured for your device to help give the most accurate battery life figures you've ever seen. Throw in our improved slider bar as well as our new "doodle art" theme, and Battery Go! Plus has become a must have application for an iOS owner.
Inknotes Basic : This basic version let you taste the look and feel of Inknotes a beautiful and innovative note taker, handwriting and sketch App with a sophisticated engine based on a mix of Views and floating Panels. , ranked 4 stars on the US App Store
Recently free iPad games :
DJ Pauly D – Beat That Boardwalk : Maneuver DJ Pauly D down Jersey's bumpin' boardwalk, scoring points, pizza and babes! Keep'em alive through waves of brawny bros that try to bring the beatdown! Steer clear of fugly grenades that want to ruin the night! Dodge hordes of buzz-kill executives that try to stop the show! , ranked 4,5 stars on the US App Store, for iPhone and iPad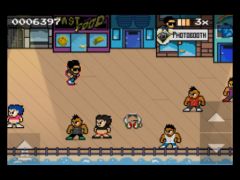 Chubby Jump : Roundie, the chubby reindeer, has a heavy weight. Though he can fly like all other stags of ol' good Santa, he can't fly that fast. All of the other reindeers used to laugh and call him names. They never let poor Roundie join in any reindeer games. , ranked 5 stars on the Us App Store, for iPhone and iPad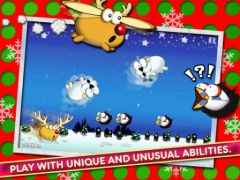 Shake Spears! HD : Shake Spears is a game of GLORY, HONOR, and FAME! Become a valiant knight and enter tournaments to compete for the heart of a beautiful lady. Travel through FOUR worlds of wonder, win battles in 20 cities, and beat challenging bosses in this epic game. It's time to become a HERO for the ages! , ranked 5 stars on the US App Store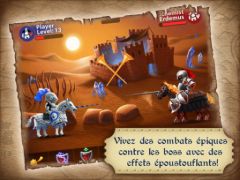 and a few other games :