Find here every day a summary of the best recently free iPad apps hand-picked for you by AppiDay.com staff. And when we find some good deals, we also mention top apps currently on sale. You can follow us on twitter or Facebook
Best deals on iPad apps
Recently free iPad apps :
Important note : please, be carefull, all the apps mentionned below were free when we wrote this post, their price may have changed depending when you read this so always check the price before downloading from the App Store ! We won't be held responsible for any mistake since … You are the one hitting the button 😉
iReveilPro2 : Funny to use and easy to program myClockRadio2 is the most reliable radio alarm on IPhone thanks to its background mode. In a push mode, the app will allow your alarm to be efficient even if you forget to switch it on! With myClockRadio2 you will have the choice to be awake from various alarm systems: Digital Radio (access to more than 300 world Radios), your Ipod music or playlist, personalized recorded sounds, and a selection of more than 20 different alarm sounds.
Countdown+ : timekeeper that tells you exactly how much time has passed or is remaining for all the events that are important to you, such as; , ranked 4 stars on the US App Store, for iPhone and iPad
Touch LCD : beautiful LCD themed clock designed specifically for iPad and iPhone, packed with features to ensure you never need another clock app. , ranked 4 stars on the US App Store, for iPhone and iPad
HOPE Poster Photo Filter : select your image, crop and position, choose a style, type your message and save to your library. Share your creations direct to Facebook and Twitter (both avatar and tweet using Twitpics). , for iPhone and iPad
Recently free iPad games :
Fortress Under Siege for iPad : Feel free to build walls and fortresses, set up gatehouses, pits, barriers and towers and paint pitch on the ground to launch fire attack against your enemy. You can also build all kinds of buildings to boost your soldier's battle efficiency. , 10 epic campaigns with 50 levels , ranked 4,5 stars on the US App Store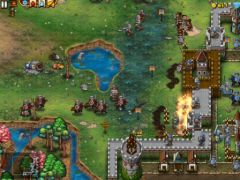 The Great Jitters: Pudding Panic HD : Lead a fearful blob of pudding through a haunted house, scare monsters with freakish weapons and get to the exit as fast as you can! The crazy action puzzle game! , ranked 4,5 stars on the US App Store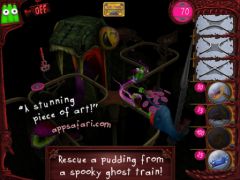 RoomBreak: Escape Now : escape game, Users will be detained to certain places and situations and they need to open the door of each room and escape., for iPhone and iPad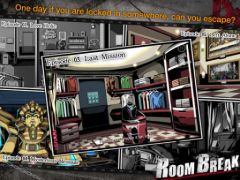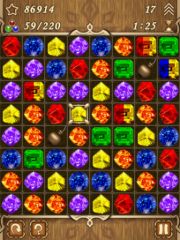 and a few other games :