Find here every day a summary of the best recently free iPad apps hand-picked for you by AppiDay.com staff. And when we find some good deals, we also mention top apps currently on sale. You can follow us on twitter or Facebook
Best deals on iPad apps
IM+ Pro : 9.99 -> $.99 , for iPhone and iPad
Recently free iPad apps :
Important note : please, be carefull, all the apps mentionned below were free when we wrote this post, their price may have changed depending when you read this so always check the price before downloading from the App Store ! We won't be held responsible for any mistake since … You are the one hitting the button 😉
Piano Notes Pro : With a wide range of level control, Piano Notes Pro is not only an interesting game for experienced piano players, but is also a great tutor for beginners. It certainly can help you learn and practice music notes effectively on your iPad. , ranked 4,5 stars on the US App Store
Iron Timer : Timer app with unique design , ranked 5 stars on the US App Store
PolyMagic : helps you combine multiple photos into beautiful polygon shaped framed photo. Instead of plain rectangular framed photo, you can build beautiful polygon shaped framed photo. The polygon shape adjustment is so flexible that you can build your own beautiful frame layout very easily. By combining polygon shaped frame layout with rounded corner, margin width, background color, background pattern and custom background, you can create very beautiful and unique result. , ranked 4,5 stars on the US App Store, for iPhone and iPad
Play It : Play it has almost no buttons, because it uses innovative, but simple gestures. You can press the screen for example to pause the music or to start playing the music. By swiping to the left you go to the next song and by swiping to the right you go to the previous song. , for iPhone and iPad
Recently free iPad games :
Snoticles : Master each Snoticle's individual ability and discover interesting ways to use them together. Conquer the game's unique puzzle mechanics as you explore dozens of levels across five separate worlds. Do a good job, and the Snoticles will surely thank you for their newfound Blot-free existence., for iPhone and iPad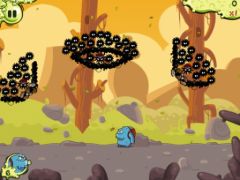 Monster Fight Pro : Unlike the general Middle-Ages Heroic games,this is an unique my-style Action RPG game.the main character of this game is a monster, for iPhone and iPad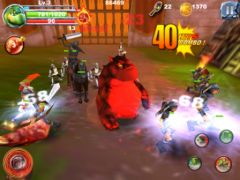 Action Truck : the jig is up! you got busted by the cops on your latest heist and only your extreme driving skills can get you out of this one. tilt and turn your device to steer with real physics while you go airborne over huge hills. whatever you do, don't caught by the cops or drop the loot! you're in for an action packed ride!!!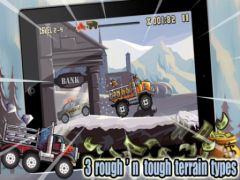 The Line HD : innovative action puzzle game that requires both brains and dexterity.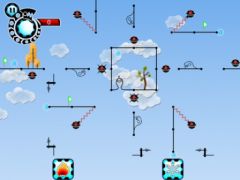 and a few other games :
free iPad apps,iPad deals,iPad bargains,free iPad games,iPad games bargains,iPad games on sale,App Store sales,best iPad app deals,free app offer