Find here every day a summary of the best recently free iPad apps hand-picked for you by AppiDay.com staff. And when we find some good deals, we also mention top apps currently on sale. You can follow us on twitter or Facebook
Best deals on iPad apps
Recently free iPad apps :
Important note : please, be carefull, all the apps mentionned below were free when we wrote this post, their price may have changed depending when you read this so always check the price before downloading from the App Store ! We won't be held responsible for any mistake since … You are the one hitting the button 😉
AUSTRALIA: Where to Go : It offers insider tips on how to engage with Australia's remarkable landscapes, its idiosyncratic locals & its utterly bizarre wildlife. , ranked 5 stars on the US App Store, for iPhone and iPad
HiCalc HD PRO – 11 Calculators in One : HiCalc HD PRO for iPad is an ultimate calculator and will make all your calculations become simpler than ever with 11 calculators: Scientific, Currency Converter, Unit Converter, Date – Time, Constants, Tip calculator, Equation Solver, Statistics, Base conversion, Graph & Finance.
Recently free iPad games :
The Creeps! HD : There are Creeps living in your closet! Defeat the things that go bump in the night with toy blasters, glue bottles, flashlights and boomerangs. Summon a giant spider to slow your enemies, or a UFO to sap their energy!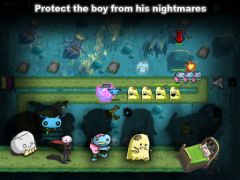 Call of Mini: Zombies : A strange virus has taken hold in a small town; one after another, the town's people have succumbed, losing the appetite for food and gaining one for BRAINS. , ranked 4,5 stars on the US App Store, for iPhone and iPad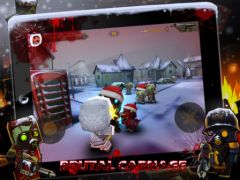 "
Cosmic Cab : The non-stop fun, intergalactic hyperspeed racing game with amazing tilt controls!
, ranked 5 stars on the US App Store, for iPhone and iPad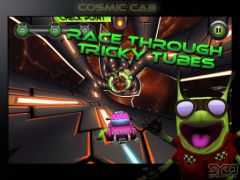 "
Woozzle HD : Woozzle HD is puzzle-logic game for iOS devices. Lot of hours of fun, from easy levels to brain-teasing mazes with special features and amazingly balanced gameplay. All gift-wrapped in beautiful graphics. , ranked 4,5 stars on the US App Store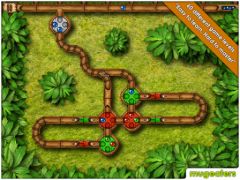 Bruce lee Dragon Warrior : A masterpiece of the 3D martial arts genre, the game is developed using motion-capture technology and features players fighting in historical locations around the world in an attempt to become the Master of Martial Arts and honor Bruce Lee's legacy. , ranked 4,5 stars on the US App Store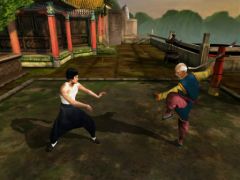 Pod Odyssey : Use your galactic pilot skills to guide a lost space POD through a series of jagged cosmic mazes, evil missile-shooting robots and homing space spiders., for iPhone and iPad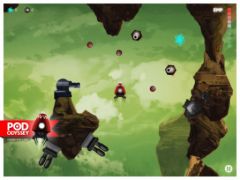 and a few other games :