Find here every day a summary of the best recently free iPhone apps hand-picked for you by AppiDay.com staff. And when we find some good deals, we also mention top apps currently on sale. You can follow us on twitter or Facebook and by mail :

Best deals on iPad apps
Recently free iPad apps :
Important note : please, be carefull, all the apps mentionned below were free when we wrote this post, their price may have changed depending when you read this so always check the price before downloading from the App Store ! We won't be held responsible for any mistake since … You are the one hitting the button 😉
ACDSee Camera Flash : lets you instantly correct your underexposed photos using patented LCE technology.`, for iPhone and iPad
AirAV : AirAV is an UPnP/DLNA media player that stream video, music, photo from UPnP/DLNA media servers to your iPhone, iPad or iPod., for iPhone and iPad
Wooden Puzzle 2 HD : puzzle helps children learn to recognize shapes and place them correctly
photo2cards HD : Create unique greeting cards with your photos in high definition quality: Birthday, vacation, birth, wedding, sorry, love… send them to your friends and family via email, post them on Twitter, Facebook or flickr. You can, of course, also save your generated images on your device.
Recently free iPad games :
Sky Defenders : Top-down Survival Gameplay , ranked 5 stars on the US App Store, for iPhone and iPad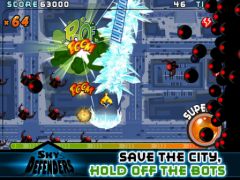 Blocks of Pyramid Breaker : classic gameplay of Brick Breaker (aka Arkanoid) in a brand new theme! This game will take you to a great egyptian adventure. Smooth casual gameplay, many different bonuses, 63 action packed levels , ranked 4 stars on the US App Store, for iPhone and iPad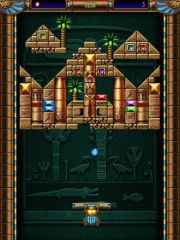 Space Harvest : retro real-time strategy, , ranked 4 stars on the US App Store, for iPhone and iPad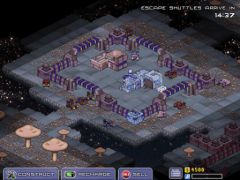 Cybernarium : a cybernetic arena breakout based on real physics. It's a dynamic high-paced action game with cyberpunk look and feel. , for iPhone and iPad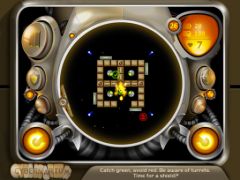 King of Opera : King of Opera is a fight for fame night at the opera. Classic party game!, for iPhone and iPad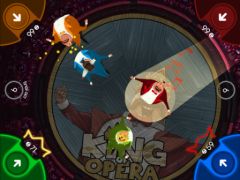 Chicken Balls HD : in this physic puzzle game, You play Crash, the BRAVEST chicken this side of New Mexico. It's the summer of 1947, you've just come back from the war and had hoped to hang up your flight cap for good. When a UFO crash lands just outside the nearby town of Roswell you knew you'd have to take to the skies – one more time.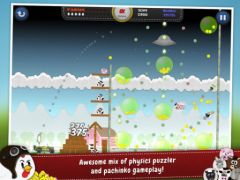 ChuChu Rocket! HD : The cult-classic Dreamcast puzzle game is back with over 340 puzzles and frantic 1 to 4 player multiplayer action.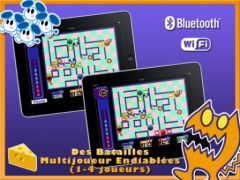 Brick People HD : Find something yummy and control the Brick Peoples' destiny. Your mission is to arrange, pile and stack bricks to guide hungry Brick People to the location of tasty fruit!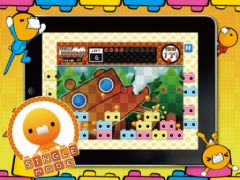 and a few other games :