Find here every day a summary of the best recently free iPad apps hand-picked for you by AppiDay.com staff. And when we find some good deals, we also mention top apps currently on sale.
Best deals on iPad apps
SHADOWGUN : 7.99 -> $4.99 , for iPhone and iPad
BackStab : 6.99 -> $.99 , for iPhone and iPad
Recently free iPad apps :
Important note : please, be carefull, all the apps mentionned below were free when we wrote this post, their price may have changed depending when you read this so always check the price before downloading from the App Store ! We won't be held responsible for any mistake since … You are the one hitting the button 😉
Asian Sleep Premium HD : innovative concept for relaxing, combining the easiest way of mixing sounds, with a complete set of beautiful high resolution images. Select your favorite sounds, listen, then look at the selection's slideshow for a deep relaxation experience. , ranked 5 stars on the US App Store
UniQXcess – Remote File Access : remote media access, file transfer tool, files manager and document viewer for iPad. It allows you to access your Personal Clouds (Home PC & Office NB) and Public Cloud (Dropbox) with seamless viewing experience & file browsing!
Time Counter : Time Counter tells you how much time has passed since such and such, or how much time there is until such and such, with units and "such and such" switched and edited at your will, for iPhone and iPad
Recently free iPad games :
Doodle Food Expedition HD : You need to cleverly command your artillery to fire the cannon and send food packets to people trapped on the other side of the war zone, Each mission has an ingenious combination of allies and obstacles, right from moving walls to teleporters, Play tactfully and unlock new missions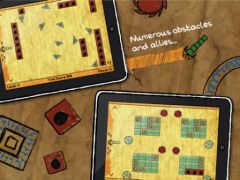 Falling Sands : Manipulate sand, water, oil, fire, and more with Falling Sands. This falling sand simulation is a great way to relax. With much more features than other types of sand games, Falling Sands calculates the physics down to the particle.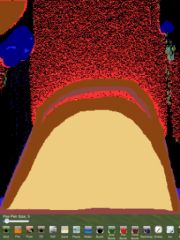 and a few other games :