Find here every day a summary of the best recently free iPad apps hand-picked for you by AppiDay.com staff. And when we find some good deals, we also mention top apps currently on sale. You can follow us on twitter or Facebook
Best deals on iPad apps
Procreate : 4.99 -> $.99 , ranked 4,5 stars on the US App Store
Megacity HD : 1.99 -> $.99 , ranked 5 stars on the US App Store , for iPhone and iPad
Recently free iPad apps :
Important note : please, be carefull, all the apps mentionned below were free when we wrote this post, their price may have changed depending when you read this so always check the price before downloading from the App Store ! We won't be held responsible for any mistake since … You are the one hitting the button 😉
ChromaTone : The 12 ChromaTones correspond to Shepherd Tones centred on the 12 pitch classes found on the piano. Chroma is the Greek for colour. You will find any piece of music can be played using only these 12 colours — and you will recognise it instantly
Countdown to Christmas : Santa and his crew need your help as they prepare for a joyful holiday. Help them countdown the days to Christmas with 24 rib-tickling picture puzzles that will spark your holiday spirit.
Sweet Baby : The next generation of baby book for the modern family. Preserve all your child's precious memories in beautiful digital form with the first baby book designed specifically for iPad.
Recently free iPad games :
Jaws™ Revenge : In Jaws™ Revenge you play the part of the hungry man-eater that terrorized Amity Island in the blockbuster movie. Only this time, you are out for revenge! Dish out payback to swimmers, sunbathers, seagulls, windsurfers, boats and more! , ranked 4,5 stars on the US App Store, for iPhone and iPad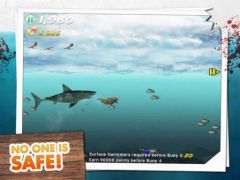 Rope'n'Fly – From Dusk Till Dawn : Use your ropes to swing a destructible ragdoll from one skyscraper to the others. You have full control over your ropes, touch on a building to throw your rope there, touch again to release it and fly through the sky. Perform various kind of jumps to get achievements, attach to flying planes or ballons and try to beat your friends or all other players by competing with them for the best score., ranked 4,5 stars on the US App Store, for iPhone and iPad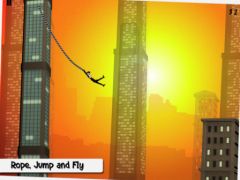 Bear Coin HD : Keeping Pushing! Coin Push Pro – iBear Story is a normal game for your iphone, ipod touch and ipad, we hope you can play it however you want.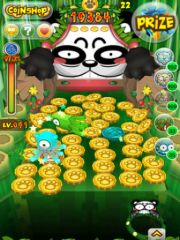 Little Dragon : It's all about speed and agility when you take control of Little Dragon. Survive waves of monsters while jumping around platforms.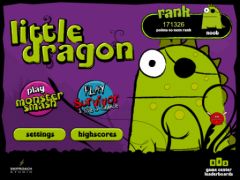 Tower Siege for iPad : Tower Siege – a game for everyone who is not afraid of lightning, chainsaw roaring, gun fire, grenade explosions and missile attacks! You have just the tower, a powerful weapon and the will to victory! , ranked 4 stars on the US App Store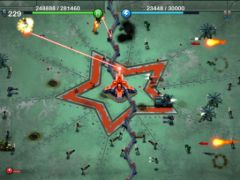 and a few other games :