Find here every day a summary of the best recently free iPad apps hand-picked for you by AppiDay.com staff. And when we find some good deals, we also mention top apps currently on sale. You can follow us on twitter or Facebook
Best deals on iPad apps
Megacity HD : 1.99 -> $.99 , ranked 5 stars on the US App Store , for iPhone and iPad
Recently free iPad apps :
Important note : please, be carefull, all the apps mentionned below were free when we wrote this post, their price may have changed depending when you read this so always check the price before downloading from the App Store ! We won't be held responsible for any mistake since … You are the one hitting the button 😉
IncrediBooth : IncrediBooth lets you take amazing photo stripes anywhere, using the front facing camera on all late model iOS devices, for iPhone and iPad
Recently free iPad games :
Putty Balls HD : Puzzle based game where you have to take all the items in the Levels, use the gravity, speed-up, blowers, bumpers, flippers, teleporter and more, to complete the Levels!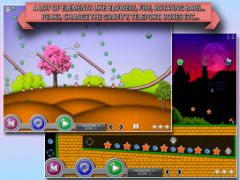 Scream 4 : play as the killer in a game and slash your way to victory. Just like the movie, killing by the Rules of Horror is the way to succeed.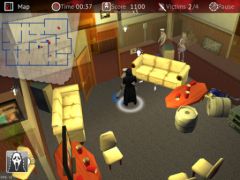 The Creeps : great Tower Defense game, There are Creeps living in your closet! Defeat the things that go bump in the night with toy blasters, glue bottles, flashlights and boomerangs. Summon a giant spider to slow your enemies, or a UFO to sap their energy!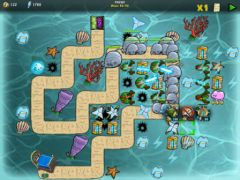 Holes and Balls : unique game where you throw the ball against walls, pens or even matchboxes to reach the target! Take a few seconds to aim, throw the ball and follow its realistic trajectory through each puzzling level… Will you manage to put the ball in the hole? , for iPhone and iPad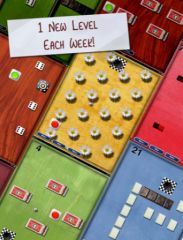 Dead Raid : Dead Raid is a 3D FPS survival game, The game fully used the Gyroscope of iPhone 4, iPod Touch 4 and iPad 2., for iPhone and iPad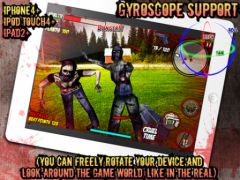 Tap Reef Deep Sea HD : Explore the ocean's dark chasms, expanding your aquatic kingdom to the Pelagic Zone and beyond! Feed, breed, and sell your DEEP SEA fish to grow your wealth, or keep them forever as exotic personal pets! Forge your fishy empire; many mysterious DEEP SEA CREATURES are waiting to lurk in your customizable domain!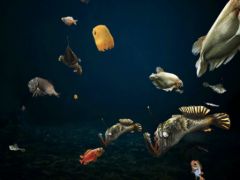 Reckless Getaway : Weave in and out of oncoming traffic; dodge, outrun or ram pursuing police cars and just generally crash, smash and thrash your way through 16 varied levels., for iPhone and iPad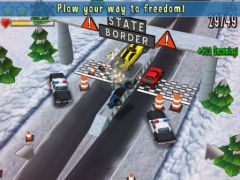 and a few other games :