Find here every day a summary of the best recently free iPad apps hand-picked for you by AppiDay.com staff. And when we find some good deals, we also mention top apps currently on sale. You can follow us on twitter or Facebook
Best deals on iPad apps
Riptide GP : 4.99 -> $2.99 , ranked 4,5 stars on the US App Store , for iPhone and iPad
Recently free iPad apps :
Important note : please, be carefull, all the apps mentionned below were free when we wrote this post, their price may have changed depending when you read this so always check the price before downloading from the App Store ! We won't be held responsible for any mistake since … You are the one hitting the button 😉
My Sketch : Turn your photos to Beautiful Realistic Sketch , for iPhone and iPad
Wyse PocketCloud (Remote Desktop) : secure and fast way to remotely connect to your Mac or Windows desktop with your iPad or iPhone, no matter where you are, for iPhone and iPad
Photo Explore : let you see the internet's most interesting photos every day. Photo Explore has a fancy interface that will highlight each photo.
Recently free iPad games :
Action Hero : Feel the adrenaline pumping as you run from wagon to wagon on top of a speeding train, stopping the GANGSTERS from taking over the city, Put your reflexes to the test and avoid glass bottles, dynamite, boxes and other dangers that come whizzing through the air, for iPhone and iPad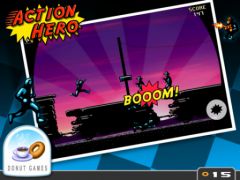 Alien Space Retro : Retro space shooter, 30 levels , ranked 4,5 stars on the US App Store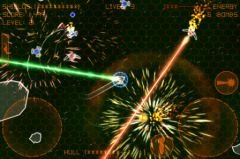 Sudoku Infinite : Sudoku app that allows you to play on an unlimited amount of grids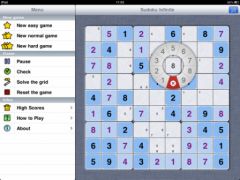 and a few other games :