Find here every day a summary of the best recently free iPad apps hand-picked for you by AppiDay.com staff. And when we find some good deals, we also mention top apps currently on sale. You can follow us on twitter or Facebook
Best deals on iPad apps
Recently free iPad apps :
Important note : please, be carefull, all the apps mentionned below were free when we wrote this post, their price may have changed depending when you read this so always check the price before downloading from the App Store ! We won't be held responsible for any mistake since … You are the one hitting the button 😉
Into the Snow: A Stella and Sam Adventure. : Play alongside Stella and Sam and their dog Fred as they go outside to look for their toboggan. Make pictures in the snow, decorate a snowman and discover what's hidden under the snow. From zinc Roe games, the makers of the award-winning Tickle Tap Apps, the Stella and Sam Interactive Adventures combine stunning animation with three elegantly-designed activities.
Tapikeo HD : Tapikeo allows you and your children to easily and quickly create your own audio-enabled picturebooks, storyboards, visual schedules, memory aids, audio flashcards, and more using a versatile grid style layout.
Walled Browser – Multi-User Browser : It's a multiuser browser, built to combine ease of use and security. Ideal for houses where an iPad is shared between members of a family or for small businesses.
Time Warp Alarm Clock : good looking alarm clock on the App Store , play your favorite song from your iPod library! Warp the time with fun touch effects & create great looking custom color schemes that you can share with friends! , ranked 4,5 stars on the US App Store, for iPhone and iPad
Recently free iPad games :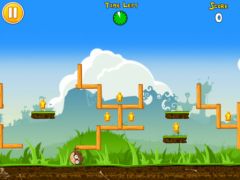 Alien Menace : official adaptation, for one player, of the eponymous card game. Simple rules allow for a quick start and full of action, twists and turns games that will require luck and strategy., for iPhone and iPad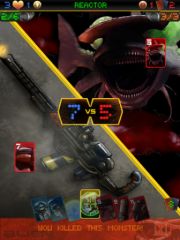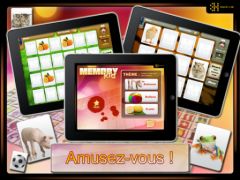 and a few other games :