Find here every day a summary of the best recently free iPad apps hand-picked for you by AppiDay.com staff. And when we find some good deals, we also mention top apps currently on sale. You can follow us on twitter or Facebook
Best deals on iPad apps
Recently free iPad apps :
Important note : please, be carefull, all the apps mentionned below were free when we wrote this post, their price may have changed depending when you read this so always check the price before downloading from the App Store ! We won't be held responsible for any mistake since … You are the one hitting the button 😉
AcePlayer : AcePlayer can play almost any file format movies and streaming directly on iPhone/iPod/iPad. Just transfer the media files to your ios devices by iTunes File Shareing or over Wi-Fi,then it can be played at once. With built-in downloader and FTP/Samba client, it is not just a local movie player,it is ""Movie Player & Downloader & Streaming Media Player"" in fact. You can also stream/download media files from most of all UPnP/DLNA media servers to your ios devices.
ContactsXL + Facebook Sync : With ContactsXL you can manage and sort your contacts, create and organize groups of contacts, send Emails to groups very quickly, get notified of the birthday of your contacts, share several contacts at one time, visualize the photos of your contacts in the contact lists, and even more!
Tracing Paper : Tracing Paper is a simple yet elegant universal application for the iPad, iPhone and iPod Touch that helps you practice and improve your sketching skills by giving you a blank translucent canvas with a clean and simple grid on which you can trace anything you wish as often as you like.
Origami Fish Folds in 3D : Full interactive 3D animations of each fold. Rotate, scale, pan, and scrub through each fold.
Guide Paris TVTrip : A clear and easy to use guide, ideal for discovering Paris on the weekend! No added filler text— just the essential information and practical tips, clear and to the point! 100% OFFLINE access to maps and navigation. Use our interactive map of Paris and map your position without any roaming fees, even when travelling internationally! The guide automatically geo locates your position on the map using the iPhone GPS system. No more bad surprises on your phone bill!
Recently free iPad games :
Through the Cliff hd : Through the Cliff is a strategy game where your goal is helping Ross cross the cliff to keep him going downhill.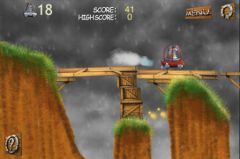 Mahjong : The goal is to remove all the tiles from the board. You may remove only paired free tiles. The tile is free when there are no tiles either to the left or to the right from it. , ranked 4 stars on the US App Store, for iPhone and iPad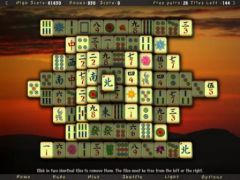 Bowling 10 Balls : Play the ultimate fun bowling game. Where you have 10 balls to throw into the holes and get the best score. , ranked 4,5 stars on the US App Store, for iPhone and iPad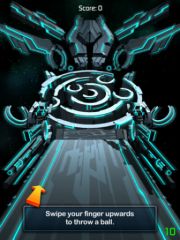 and a few other games :