Find here every day a summary of the best recently free iPad apps hand-picked for you by AppiDay.com staff. And when we find some good deals, we also mention top apps currently on sale. You can follow us on twitter or Facebook
Best deals on iPad apps
Recently free iPad apps :
Important note : please, be carefull, all the apps mentionned below were free when we wrote this post, their price may have changed depending when you read this so always check the price before downloading from the App Store ! We won't be held responsible for any mistake since … You are the one hitting the button 😉
Luminance : Luminance gives you pro photo editing capabilities in a simple and elegant interface. Effortlessly add effects to your photos, choose from many built-in presets, crop the area you want, and copy edits you've made from one photo and apply them to multiple photos. , ranked 4,5 stars on the US App Store, for iPhone and iPad
Wide Angle Len Camera : In photography, a fisheye lens is a wide-angle len that takes in a broad, panoramic and hemispherical image., for iPhone and iPad
Loopseque Kids : LoopsequeKids is created by Casual Underground lab, with love to all young musicians. This is the first step into magical world of music and adventures.
Photo Shooter© for iPad : Photo Shooter is a multi-functional camera app,which helps to capture the most wonderfull moments of your life in fast&easy way.
Recently free iPad games :
Zombie Scramble : Save the children! Fend off wave after wave of marauding zombie characters who just won't stop coming! , ranked 4,5 stars on the US App Store, for iPhone and iPad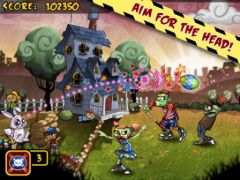 Sports Car Challenge : Enjoy the sheer beauty and amazing details of the hottest high-end supercars from Audi, Bentley, Bugatti, Lamborghini, Porsche and Volkswagen. , ranked 4 stars on the US App Store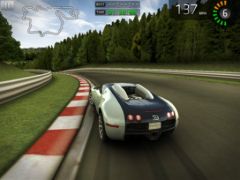 and a few other games :