Find here every day a summary of the best recently free iPad apps hand-picked for you by AppiDay.com staff. And when we find some good deals, we also mention top apps currently on sale. You can follow us on twitter or Facebook
Best deals on iPad apps
Recently free iPad apps :
Important note : please, be carefull, all the apps mentionned below were free when we wrote this post, their price may have changed depending when you read this so always check the price before downloading from the App Store ! We won't be held responsible for any mistake since … You are the one hitting the button 😉
Noël by Newzik : Listen to the most enchanting Christmas songs in HD quality available in English, French, Spanish and Italian.
Real Piano HD Pro : full 88-KEY keyboard app that brings you not only real piano sound, but also other instruments like guitar, marimba, and music box. Its keyboard is smoothly slidable and zoomable. It also supports customizable key labels, and professional tuning & transposition functionalities.
NodeBeat HD : visual music creation application for all age
Recently free iPad games :
Chicken Invaders 2: The Next Wave Christmas Edition HD (Full) : Chickens are invading the solar system and it's your job to save humankind. Just when you thought it was safe to eat chicken, these chicks are armed with Santa hats! Journey to the planets and fight to save the world! Advance through waves of invading chickens while avoiding falling ornaments and festive decorations. Collect power-ups to boost your spaceship's firepower. Hurry! This holiday season depends on you!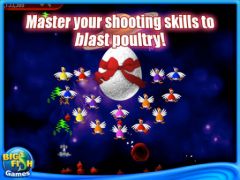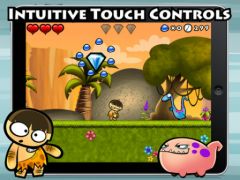 Piggly Christmas Edition HD (Full) : It's Christmas time in Apple Valley, and Mrs. Piggly has many little piglets to feed! Help this festive pig put on the Santa hat and bring wonderful apples and treats back home to her family. Skip through rain, sleet, and snow and make sure to keep those apples away from others in the forest looking for a holiday snack! Along each jubilant course, you will find all the apples you need to feed a hungry family, and with secret stashes of succulent sweets too! But watch out! Pigs aren't the only one like Christmas goodies!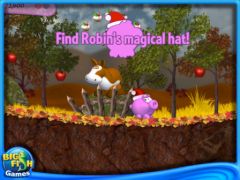 and a few other games :