Find here every day a summary of the best recently free iPad apps hand-picked for you by AppiDay.com staff. And when we find some good deals, we also mention top apps currently on sale. You can follow us on twitter or Facebook
Best deals on iPad apps
Recently free iPad apps :
Important note : please, be carefull, all the apps mentionned below were free when we wrote this post, their price may have changed depending when you read this so always check the price before downloading from the App Store ! We won't be held responsible for any mistake since … You are the one hitting the button 😉
Spa Music Radio : Spa Music Radio challenge you to have a beautiful moment with this music selection., for iPhone and iPad
Quick Record : The sound recording will be converted and storage into the "Photos App" with your pictures and videos with management, no longer need special treatment to the voice memo, after records an audio content and goes "Photos app" to listen to it. , ranked 4 stars on the US App Store, for iPhone and iPad
Fake Video Calls : This app does not provide a true video call, but to simply and quickly mimic a video call so you can have enough good reasons to leave various occasions. , for iPhone and iPad
SpeedText Pro : Please use the training mode for a personal typing practice , or improve your typing skill through the typing games with others by Wi-Fi or Bluetooth., for iPhone and iPad
Universer Unit Converter Pro HD : Helps you make easy conversion between more than 924 various units of measure in more than 50 categories. Discover a universal assistant for all of your unit conversion needs., for iPhone and iPad
CuisineConv : This special unit converter cooking converted most useful values in the kitchen.
Recently free iPad games :
Sonic & SEGA All-Stars Racing : Your favorite SEGA characters come together to battle it out in an adrenaline-fueled race to the finish line! , for iPhone and iPad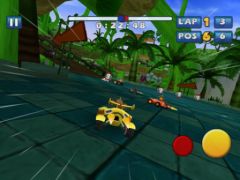 Cows vs Aliens : Aliens are invading your barnyard!!! It's up to you to herd your cows as quickly as possible into the barn before Aliens capture these unsuspecting heifers. , ranked 4,5 stars on the US App Store, for iPhone and iPad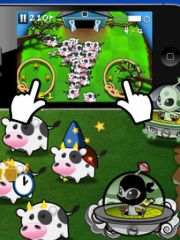 Through the Cliff iHd : Through the Cliff is a puzzle game where your goal is helping Ross cross the cliff to keep him going downhill.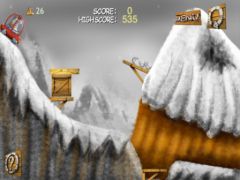 Tap Tap Spring – Tappi Bear : Tappi Bear, this is a beautiful spring morning. Let's do some exercises!! JUMP JUMP JUMP!! , ranked 4 stars on the US App Store, for iPhone and iPad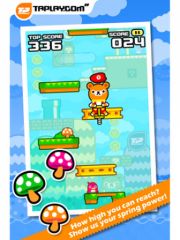 Minesweeper By Layer Studio : Please enjoy the new-made puzzle game with the attractive designs by yourself or play with your friends. We provide for the world ranking depending on the level , 2 players mode for the multiplay* games and three level (Easy, Normal, Hard) , ranked 4,5 stars on the US App Store, for iPhone and iPad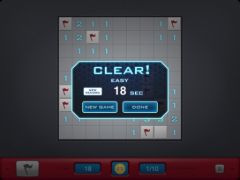 and a few other games :