Find here every day a summary of the best recently free iPad apps hand-picked for you by AppiDay.com staff. And when we find some good deals, we also mention top apps currently on sale. You can follow us on twitter or Facebook
Best deals on iPad apps
Recently free iPad apps :
Important note : please, be carefull, all the apps mentionned below were free when we wrote this post, their price may have changed depending when you read this so always check the price before downloading from the App Store ! We won't be held responsible for any mistake since … You are the one hitting the button 😉
ContactFlow : With ContactFlow, navigate through your contact list with style. (Like the Coverflow of your iPod application. When you launch ContactFlow, you have access to all your contacts. You can also choose to display only a particular group or source (local contacts, MobileMe, Exchange, ..). Just tap on a contact to flip the picture and display all associated information. , for iPhone and iPad
Pinocchio HD : Give your children the taste of reading, Dive in the story with full screen animations, musical background, and sound effects., for iPhone and iPad
Recently free iPad games :
OSM Match! HD : Your device is your weapon!, join OSM Match! for intense action online battles of up to 4 players and claim the most wanted title around the world! With iPhone4 or iPod Touch 4G, OSM Match! introduce a whole new gaming experience with precise movement control using gyroscope which converts your device to a magic window that look into a 3D virtual world around you.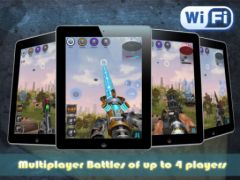 Mini Beasts HD : Jump into your buggy, power up the guns and kill those evil beasts! Your mission is to hunt and destroy the bugs lurking everywhere, but first you need to choose your weapons and shrink to their size. There are hoards of invading beasts waiting to attack you, even on your sandwiches, so get shrinking and start blasting! , ranked 4,5 stars on the US App Store, for iPhone and iPad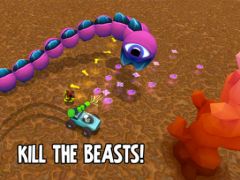 Starbase Command : strategy game which puts you in control of a starbase on the fringes of the Empire. Your goal is to survive for as long as possible, driving up your score as you build new defenses and destroy incoming waves of enemies. Merchant vessels bring in much needed wealth to fuel your endeavors. Starbase Command is game of economy, of learning what to build and when, and in what order. It is also a game of tactics, of knowing what enemies you should destroy when.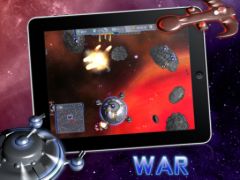 and a few other games :