Find here every day a summary of the best recently free iPad apps hand-picked for you by AppiDay.com staff. And when we find some good deals, we also mention top apps currently on sale. You can follow us on twitter or Facebook
Best deals on iPad apps
Fingle : 1.99 -> $.99 , ranked 4,5 stars on the US App Store
EPOCH. : 3.99 -> $.99 , ranked 4,5 stars on the US App Store , for iPhone and iPad
Recently free iPad apps :
Important note : please, be carefull, all the apps mentionned below were free when we wrote this post, their price may have changed depending when you read this so always check the price before downloading from the App Store ! We won't be held responsible for any mistake since … You are the one hitting the button 😉
Photo Table : Play with your photos on a virtual table. Tap, zoom, flick, rotate, and drag images around your table and share experiences with family and friends. Photo Table is a multi-touch interactive slideshow. , ranked 4,5 stars on the US App Store, for iPhone and iPad
Simply B&W : An easy and simple way to turn your great color shots into exciting black and white photos. , ranked 4,5 stars on the US App Store, for iPhone and iPad
iBLACKB0ARD : With this application you can draw your diagrams quickly and easily. This apps is ready to use in class, in college or when you want to explain something to someone., for iPhone and iPad
Wikipedia on Map : Get the value of places you never knew before! Explore the World!, for iPhone and iPad
Recently free iPad games :
Top Gear: Stunt School : If you strapped a jet engine to a racing car would you be able to make it jump 100ft into the air?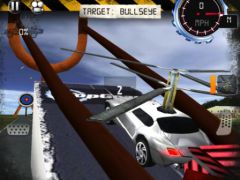 Eden – World Builder : Explore a vast pristine world of infinite possibility. Build your own personal Eden. Eden brings the creative block building genre, pioneered by games like Minecraft, Infiniminer, and Blockland, to the touch screen. , ranked 4,5 stars on the US App Store, for iPhone and iPad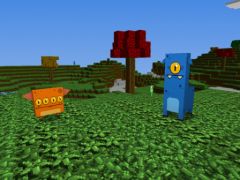 Fantastic 4 In A Row : 4 In A Row has never been so much fun! Our Classic Checkers theme is one that all can enjoy as you try to beat the computer or play against a friend., for iPhone and iPad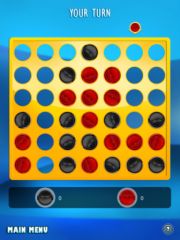 When Pigs Fly : Penelope Pig always wanted to fly. , ranked 4,5 stars on the US App Store, for iPhone and iPad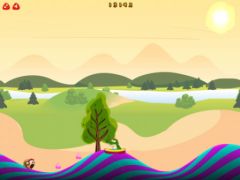 and a few other games :