Find here every day a summary of the best recently free iPad apps hand-picked for you by AppiDay.com staff. And when we find some good deals, we also mention top apps currently on sale. You can follow us on twitter or Facebook
Best deals on iPad apps
Recently free iPad apps :
Important note : please, be carefull, all the apps mentionned below were free when we wrote this post, their price may have changed depending when you read this so always check the price before downloading from the App Store ! We won't be held responsible for any mistake since … You are the one hitting the button 😉
Princesse Piano : In this melodious adventure, Princess Piano introduces the notes of the scale and how they are written on the staff. As Princess Piano climbs the skies towards the Cloud Kingdom, you will start with simple melodies, but will soon progress to be able to play well-known folk songs and selections from classical masters such as Beethoven, Tchaikovsky, and Debussy, for iPhone and iPad
FaceDeFace : God gave us a face we cant change. But who says we cant Enhance! Well, FaceDeFace is the first App that gives 100% accurate face analysis report on the basis of golden ratio, and also suggest relevant yet simple ways to enhance your facial attractive index. , ranked 5 stars on the US App Store, for iPhone and iPad
Singit : allows you to instantly get the lyrics of your favourite songs. Just play some music in your iDevice, and open SingIt! , for iPhone and iPad
Code-Editor : This is a code editor. It can edit almost any types of codes
Piano II : provides two 88-key keyboards with beautiful piano sound , ranked 4 stars on the US App Store
Backup Contacts : You can backup and restore contacts, share contacts via Email and use the iTunes Files Sharing System to import and export VCard files (.vcf)!
Recently free iPad games :
Gardenscapes HD (Premium) : Create the perfect garden! Comb the rooms of a gorgeous mansion for hidden items and restore a once stunning garden to its former glory. Choose from tons of garden accessories to customize the garden to your taste. Become part of the city's community and compete in the "Best Garden" contest. No worries if you are a garden design novice – an amusing and witty butler, Austin, will always be of assistance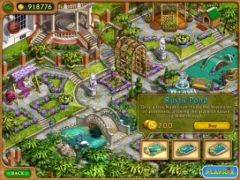 Gem Keeper : Gem-crazed monsters are on the loose, and it's up to you and your legendary skills to blast them away in this unparalleled defense game, Gem Keeper, for iPhone and iPad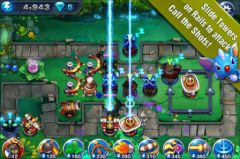 and a few other games :