Find here every day a summary of the best recently free iPad apps hand-picked for you by AppiDay.com staff. And when we find some good deals, we also mention top apps currently on sale. You can follow us on twitter or Facebook
Best deals on iPad apps
Posted : 1.99 -> $.99 , for iPhone and iPad
Recently free iPad apps :
Important note : please, be carefull, all the apps mentionned below were free when we wrote this post, their price may have changed depending when you read this so always check the price before downloading from the App Store ! We won't be held responsible for any mistake since … You are the one hitting the button 😉
GravitySim : simulation of Newtonian gravity. It allows the user to input the parameters of several bodies in a universe and the simulation uses those parameters to update the positions of the bodies in space based on their gravitational interactions with other bodies in the universe.
Weight Computer : an application that will allow you control your weight in an easy and simple way, giving you all the information you need to control how you lose or gain weight in an efficient and professional fashion. , ranked 4,5 stars on the US App Store, for iPhone and iPad
Recently free iPad games :
Bug Chucker : bugged-out projectile game with a whole different galactic gravitational perspective. It's an easy game to learn and a blast to master , ranked 4,5 stars on the US App Store, for iPhone and iPad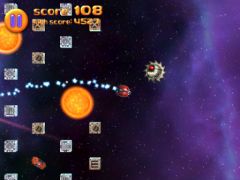 Sea Stars : One touch controls are all you need to guide the incredible Sea Stars through a sea full of coins and underwater dangers. Dive deep to pick up speed and leap from the water to somersault and avoid the angry jellies and rocket crabs along your path. , for iPhone and iPad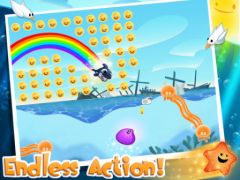 Line Birds HD : Guide these cute birds through a world full of danger. Unlock new birds as you progress through the game. Each bird has its own special ability from getting invisible or using time warp to a powerful explosion ability. , ranked 4,5 stars on the US App Store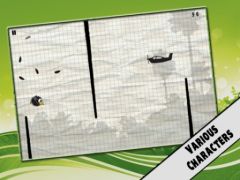 and a few other games :