Find here every day a summary of the best recently free iPad apps hand-picked for you by AppiDay.com staff. And when we find some good deals, we also mention top apps currently on sale. You can follow us on twitter or Facebook
Best deals on iPad apps
Posted : 1.99 -> $.99 , for iPhone and iPad
Recently free iPad apps :
Important note : please, be carefull, all the apps mentionned below were free when we wrote this post, their price may have changed depending when you read this so always check the price before downloading from the App Store ! We won't be held responsible for any mistake since … You are the one hitting the button 😉
Star Rover HD : Do you love the starry night? Do you want to know everything in the sky? Star Rover HD is the fantastic planetarium for your iPad. Just hold up your iPad and Star Rover HD will tell you exactly what you are pointing at. , ranked 5 stars on the US App Store
Quick Movie Camera HD : Have you ever wanted to make a movie but are just too slow to take one with apple's built-in camera app. Not to mention the amount of button clicks you have to do to get to the movie menu, well wait no more now launch this app and touch anywhere on the screen to start making movie right away. No more delays and no more fiddling or finding the right buttons.
SoundZen HD : SoundZen is a new concept for music. It allows you to generate constantly evolving and changing music with no effort at all.
Recently free iPad games :
Mad Chef : Prepare tons of insane recipes by flinging knives, forks, spears, and even ninja stars at an avalanche of food that your faithful assistant throws out. Be careful with your aim, though! Your customers probably don't appreciate the knives flying around the place as much as you do! Keep them happy and you'll see your fame and fortune grow. Expand your business by opening new restaurants, and see if you can earn the critic's coveted five-star rating for each. Mad Chef takes cooking to a crazy, new level! , ranked 5 stars on the US App Store, for iPhone and iPad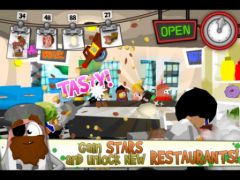 Thunder Tank : drive your chariot, resist the enemy wave, and finally evict all the invaders., for iPhone and iPad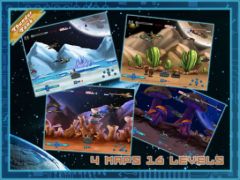 Fantasy Sky HD : full of magic colour and very romantic game. By connecting the stars to organize into your heart thought , ranked 5 stars on the US App Store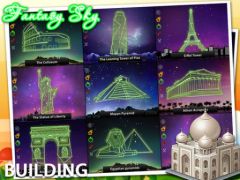 and a few other games :