Find here every day a summary of the best recently free iPad apps hand-picked for you by AppiDay.com staff. And when we find some good deals, we also mention top apps currently on sale. You can follow us on twitter or Facebook
Best deals on iPad apps
Recently free iPad apps :
Important note : please, be carefull, all the apps mentionned below were free when we wrote this post, their price may have changed depending when you read this so always check the price before downloading from the App Store ! We won't be held responsible for any mistake since … You are the one hitting the button 😉
Sticky Notes for iPad : multi-touch enabled noteboard designed specifically for iPad. , ranked 4,5 stars on the US App Store
Toca Hair Salon : Let your kids run their own Toca Hair Salon! Cut, color, comb and blow-dry lifelike hair on six different cute characters. Using your fingers you can make any hair style you want! And of course – take a snapshot and save your creations! , for iPhone and iPad
NodeBeat HD : intuitive and fun visual music app for all ages
Recently free iPad games :
Mini Beasts HD : Jump into your buggy, power up the guns and kill the evil beasts! Your mission is to hunt and destroy the bugs lurking everywhere, but first you need to choose your weapons and shrink to their size. , for iPhone and iPad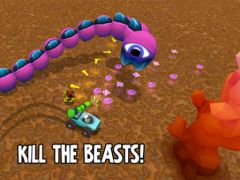 Simoo – Le jeu de mémoire simple avec des vaches! : simple Simon says style memory game with cows! Simply listen and watch as the herd moo in sequence, then tap the sequence back by touching the cows in the right order. How many can you remember?, for iPhone and iPad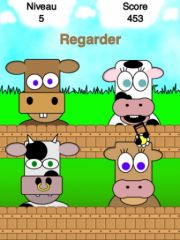 Thumbat HD – Pong pour le 21e siècle : Clean the air of poison particles with your air purifying steel sky ball. The only way to keep the sky ball in the air is by deflecting it off your Thumbat recycling cans. Each particle effects the behaviour of the ball. You only have one sky ball and one chance. The sky is darkening, how long can you keep the air clean?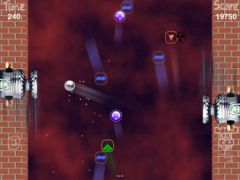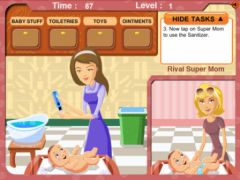 Cows vs Aliens : Aliens are invading your barnyard!!! It's up to you to herd your cows as quickly as possible into the barn before Aliens capture these unsuspecting heifers. , for iPhone and iPad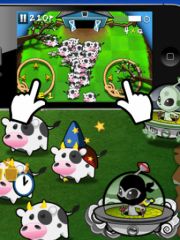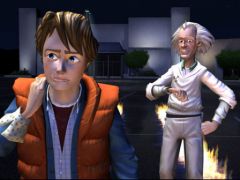 and a few other games :