Find here every day a summary of the best recently free iPad apps hand-picked for you by AppiDay.com staff. And when we find some good deals, we also mention top apps currently on sale. You can follow us on twitter or Facebook
Best deals on iPad apps
Reckless Racing 2 : 4.99 -> $.99 Reckless Racing is back with more! Including a selection of 18 highly detailed cars, ranging from small dirt buggies to fast supercars, and 24 routes in a variety of flavors make this a racer for all tastes – both dirt and tarmac., for iPhone and iPad
SAMURAI BLOODSHOW : 4.99 -> $.99 , ranked 5 stars on the US App Store , for iPhone and iPad
procreate : 4.99 -> $.99 , ranked 4,5 stars on the US App Store
Recently free iPad apps :
Important note : please, be carefull, all the apps mentionned below were free when we wrote this post, their price may have changed depending when you read this so always check the price before downloading from the App Store ! We won't be held responsible for any mistake since … You are the one hitting the button 😉
LOGO : LOGO was created in 1967 for educational use, is a computer programming language with functional programming capability
San Francisco – A Photo Book : Explore some of the spectacular and iconic locations of San Francisco, California in this photo book designed exclusively for the iPad. Curated by a professional landscape photographer, you will experience stunning images of the sights that bring millions of tourists to the San Francisco Bay Area every year
Battery : small but elegant utility app that helps you to monitor the current battery percentage on your iPhone, iPod Touch or iPad, for iPhone and iPad
Zip Browser : application which allows view content of .zip files (including password protected files). You also can preview content of files and email individual files from archive. , for iPhone and iPad
AcePlayer : AcePlayer can play almost any file format movies and streaming directly on iPhone/iPod/iPad. Just transfer the media files to your ios devices by iTunes File Shareing or over Wi-Fi,then it can be played at once. With built-in downloader and FTP/Samba client, it is not just a local movie player,it is "Movie Player & Downloader & Streaming Media Player" in fact. You can also stream/download media files from most of all UPnP/DLNA media servers to your ios devices., for iPhone and iPad
Recently free iPad games :
War of Species HD : puzzle game with realistic physics. Try to use as minimum bomb and turns as possible to finish the level and get more stars. , ranked 4 stars on the US App Store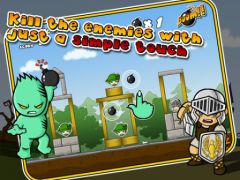 Jaws Revenge : In Jaws™ Revenge you play the part of the hungry man-eater that terrorized Amity Island in the blockbuster movie. Only this time, you are out for revenge! Dish out payback to swimmers, sunbathers, seagulls, windsurfers, boats and more!, for iPhone and iPad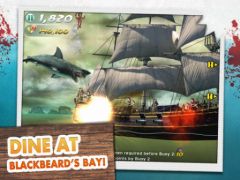 Demolish HD : realistic physics to throw blocks off the stage, gaining at least 100 points for the next advance level, by shooting balls at them. There are many types of blocks, there are 3 different balls and there are more than 50 levels for you to finish.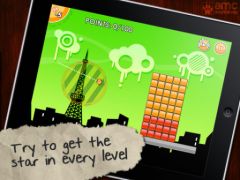 and a few other games :