Find here every day a summary of the best recently free iPhone apps hand-picked for you by AppiDay.com staff. And when we find some good deals, we also mention top apps currently on sale. You can follow us on twitter or Facebook and by mail :

Best deals on iPad apps
EPOCH : 2.99 -> $.99 , ranked 4,5 stars on the US App Store , for iPhone and iPad
Riptide GP : 1.99 -> $.99 , ranked 4,5 stars on the App Store , for iPhone and iPad
Recently free iPad apps :
Important note : please, be carefull, all the apps mentionned below were free when we wrote this post, their price may have changed depending when you read this so always check the price before downloading from the App Store ! We won't be held responsible for any mistake since … You are the one hitting the button 😉
Fast Camera : Group photos, self-portraits, capturing live action, and even time-lapses are made so much easier with FAST CAMERA. There are no ads, complicated menus, or a barrage of useless features to clutter things up——and it saves your selected images directly to the native camera roll, so you don't have to manage multiple libraries
Contacts Cleaner : help you quickly and easily delete duplicated contacts in your contact book., for iPhone and iPad
Pillboxie : Pillboxie is the easy way to remember your meds. Other med reminder apps are either too complicated or just downright boring. Pillboxie is easy because it lets you *visually* manage your meds. Scheduling a reminder is as easy as dropping a pill into a pillbox.
Recently free iPad games :
Reflekt : Reflekt is a new kind of tile matching game, it's really cool and worth checking out. …It's a fun game, with a new twist on the genre. The game is well made and has a solid feel to it , ranked 4,5 stars on the US App Store, for iPhone and iPad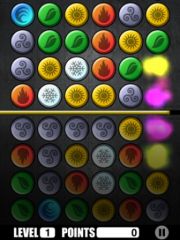 Tapbounce : Combine four balls with similar colors to make them disappear and gain points. With over 40 levels of game-play, this puzzle gamewill bring you an amusing and challenging experience. , ranked 4 stars on the US App Store, for iPhone and iPad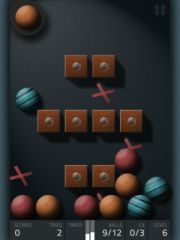 Beat Hazard Ultra : Experience YOUR music collection like never before with this intense music driven arcade shooter , ranked 5 stars on the US App Store, for iPhone and iPad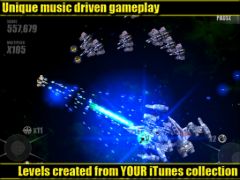 and a few other games :