Find here every day a summary of the best recently free iPhone apps hand-picked for you by AppiDay.com staff. And when we find some good deals, we also mention top apps currently on sale. You can follow us on twitter or Facebook and by mail :

Best deals on iPad apps
Recently free iPad apps :
Important note : please, be carefull, all the apps mentionned below were free when we wrote this post, their price may have changed depending when you read this so always check the price before downloading from the App Store ! We won't be held responsible for any mistake since … You are the one hitting the button 😉
Cool Writer HD : Cool Writer 2.4 is not only a wonderful application for taking notes, writing and editing text, but it also integrates conversion to PDF and image files, supports opening and printing images/PDF/office document/iWorks document., for iPhone and iPad
Tunemark Radio : Tunemark Radio is an advanced Internet radio tuner. Listen to TENS OF THOUSANDS of radio stations from around the world. View album artwork and artist info for the current playing song, share the song details with friends via Facebook, Twitter, or last.fm, find the song on iTunes, and much more!, for iPhone and iPad
Secure Folder PRO : The ultimate secret storage solution for all your Photos, Videos, Contacts, Notes, Credit Cards and Passwords. Offers you a secret web site bookmarks and private navigation system without history track
Recently free iPad games :
FlickPig : Three little piggybanks are out to retrieve their stolen coins from a pack of thieving wolves… Flick the screen and the chase is on! , ranked 4,5 stars on the US App Store, for iPhone and iPad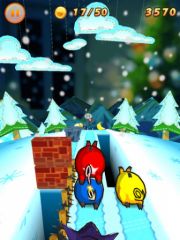 Dark Fury Pro : Have you ever wanted to take on the role of the bad guy in an RPG, and be the number one demonlord of darkness?, for iPhone and iPad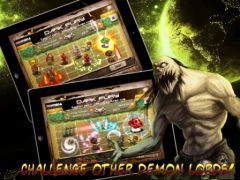 Funny Autopsy : Is a game where we put ourselves in the role of a doctor, a mad doctor who operates patients with a special touch.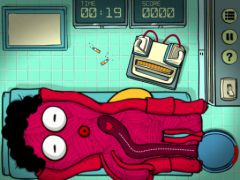 Fruit Go! HD : Fruit Go! Is a beautiful action puzzle physics game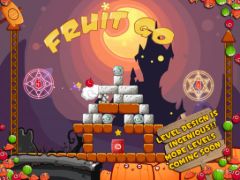 Space Inversion 2 HD : Space Inversion is the highly rated arcade Invader style shooter and it's back with a vengeance! Bigger and better than ever before and now featuring a new Arcade mode with regenerating aliens and power ups to even the odds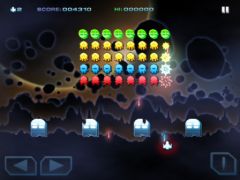 Assassin's Creed Recollection : Fans of the franchise and new players compete in real-time political battles with key characters and locations from the Assassin's Creed games. They can also discover and amass a wide variety of artwork created for the different games of the franchise.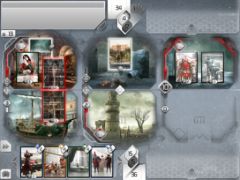 and a few other games :