Find here every day a summary of the best recently free iPhone apps hand-picked for you by AppiDay.com staff. And when we find some good deals, we also mention top apps currently on sale. You can follow us on twitter or Facebook and by mail :

Best deals on iPad apps
Recently free iPad apps :
Important note : please, be carefull, all the apps mentionned below were free when we wrote this post, their price may have changed depending when you read this so always check the price before downloading from the App Store ! We won't be held responsible for any mistake since … You are the one hitting the button 😉
Taptodo; Google Tasks client and personal organizer : Create, coordinate, and control all of your Google tasks from a single screen today! Download Taptodo and begin creating, organizing and editing the daily tasks you create via Google Tasks™ straight from your iPad or iPhone!, for iPhone and iPad
Tap Zoo HD : Watch LIVE animal cameras from all zoos around the worlds, there is a lot animals more than Penguin, Lions, Polar bear, Giraffe, Killer Whale, Shark, Manatee… more than animal cameras here! Come on, get one and find out what's the other animal cameras?
Wallpaper Studio Pro HD – Themes & Backgrounds : Themes for iPad are Here! Match the look of your Homescreens and your Lockscreens with ease. Enjoy our exclusive and unique range of background themes and wallpapers created by our team of talented designers.. Not only are there over 100 themes included, but browse over 100 different wallpapers to mix and match to get the perfect combination! , ranked 5 stars on the US App Store
CameraBag for iPad : CameraBag focuses on emulating styles and processes from some of the most interesting cameras of the past to enhance the mood of an image, and the results are stunning.
Recently free iPad games :
iSays HD : A round in the game consists of the device lighting up one or more buttons in a random order, after which the player must reproduce that order by pressing the buttons. As the game progresses, the number of buttons to be pressed increases. , for iPhone and iPad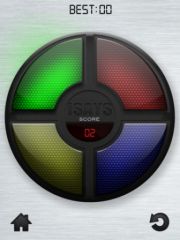 Final Fury Pro : The war between humans and the alien invaders from the Walnutro galaxy has waged for decades . 3D battlesgame, for iPhone and iPad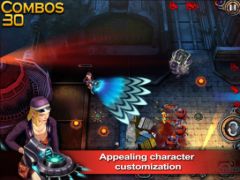 Curlington HD : Fluid realtime controls, fun arcade action and advanced simulation… ENJOY!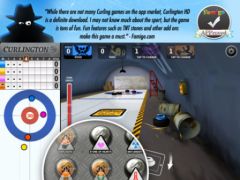 Gravity 2.0 : Exploding planets! Physics experiments! Artistic solar systems! Now you can have the power of gravity all in your fingertips! Gravity 2.0 is a fascinating game for anyone who loves being creative, having insane space battles, or both! , ranked 5 stars on the US App Store, for iPhone and iPad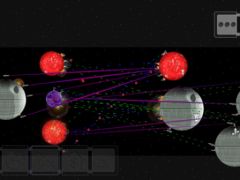 PuccaGolf : Collect golds and change the clothes to others and buy stronger golf clubs , ranked 4,5 stars on the US App Store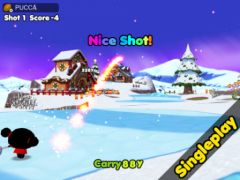 Nosferatu – Run from the Sun : Can you escape the sun long enough to achieve the fattest HIGHSCORE on the planet , ranked 4,5 stars on the US App Store, for iPhone and iPad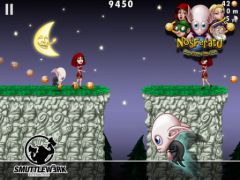 and a few other games :