Find here every day a summary of the best recently free iPad apps hand-picked for you by AppiDay.com staff. And when we find some good deals, we also mention top apps currently on sale. You can follow us on twitter or Facebook
Best deals on iPad apps
Recently free iPad apps :
Important note : please, be carefull, all the apps mentionned below were free when we wrote this post, their price may have changed depending when you read this so always check the price before downloading from the App Store ! We won't be held responsible for any mistake since … You are the one hitting the button 😉
My Album : App "My Album" combines photos, clipart, fancy text, freehand drawing and music into beautiful photo albums. This app provides enormous number of features.
Airplanes Expert HD : Airplanes Expert HD contains 6.000 airplanes with photos and specifications. , ranked 4 stars on the US App Store
Above France : Take the grand tour of France on your iPhone or iPad. , for iPhone and iPad
Jigsaw Box : Imagine carrying around 100 Jigsaws in your pocket! Jigsaw box contains over 100 beautiful jigsaw puzzles and is packed with hours and hours of fun entertainment for all the family.
Recently free iPad games :
Safari Party : Safari Party is a new genre of match-4 action puzzle game where you become a photographer travelling around the globe: Safari, Ocean, North Pole, Forest and Metropole. Take as many photos as you can of more than four animals of the same kind. But be careful, some animals are not as cute as you think they are! Discover beautiful new lands and adorable animals, and compete for the title of the best photographer in the world!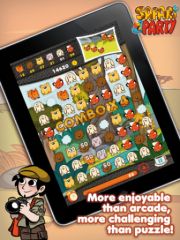 Hooga HD : Hooga HD is a fantastic side-scrolling caper with four Jurassic environments including lush grasslands, forbidding glaciers and savage jungles!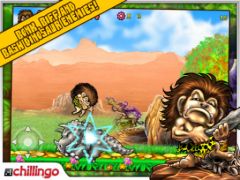 VenomBlast for iPad : The hero's solitary battle to return the mutant insects to the nature is spreading out on the splendid and beautiful screen. , ranked 5 stars on the US App Store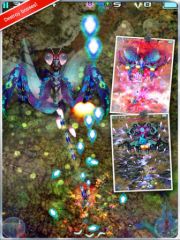 1112 episode 01 HD : Take a journey to explore this intriguing mystery and discover the reasons behind his constant headaches and strange dreams.
Meet a bunch of colorful characters, dive into bizarre situations until an unpredictable event occurs and turns everything upside down!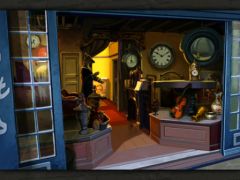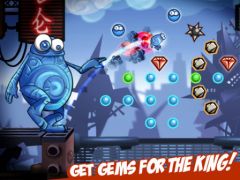 and a few other games :