Find here every day a summary of the best recently free iPad apps hand-picked for you by AppiDay.com staff. And when we find some good deals, we also mention top apps currently on sale. You can follow us on twitter or Facebook
Best deals on iPad apps
LogMeIn Ignition : 29.99 -> $14.99 , ranked 4,5 stars on the US App Store , for iPhone and iPad
Recently free iPad apps :
Important note : please, be carefull, all the apps mentionned below were free when we wrote this post, their price may have changed depending when you read this so always check the price before downloading from the App Store ! We won't be held responsible for any mistake since … You are the one hitting the button 😉
Alarm Clock : Alarm Clock™ is the ultimate a alarm clock for iPad. Based on our original award winning Alarm Clock by Lifelike Apps, this new app goes even further in both realism and customization options. The screenshots speak for themselves! , ranked 4,5 stars on the US App Store
Hipster Yourself : Turn yourself or your friends into hipsters. Simple as that. You've been wanting to do it anyway, admit it. , ranked 4,5 stars on the US App Store, for iPhone and iPad
Chronographe : Chronograph features stopwatch functionality with both digital and analog display. Time can be recorded to one hundredth of a second accuracy using the simple and responsive controls., for iPhone and iPad
Recently free iPad games :
Skillz for iPad : Tap the screen to trigger samples, swipe the crossfader, and scratch the virtual vinyl to remix songs as you play. , ranked 5 stars on the US App Store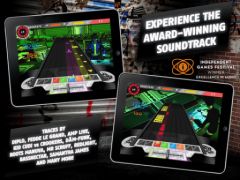 Idyllic! : Idyllic improves pick up and play genre with some depth and complexity, if you ever felt that you wanted to play a simple game but with more depth, then this game is for you. , ranked 4,5 stars on the US App Store, for iPhone and iPad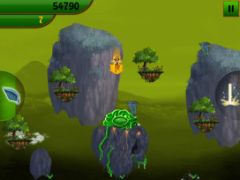 The Great Jitters: Pudding Panic HD : Lead a fearful blob of pudding through a haunted house, scare monsters with freakish weapons and get to the exit as fast as you can! The crazy action puzzle game!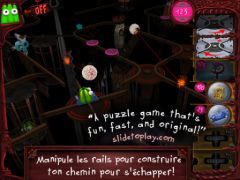 and a few other games :