Find here every day a summary of the best recently free iPad apps hand-picked for you by AppiDay.com staff. And when we find some good deals, we also mention top apps currently on sale. You can follow us on twitter or Facebook
Best deals on iPad apps
IM+ Pro : 9.99 -> $.99 , for iPhone and iPad
Recently free iPad apps :
Important note : please, be carefull, all the apps mentionned below were free when we wrote this post, their price may have changed depending when you read this so always check the price before downloading from the App Store ! We won't be held responsible for any mistake since … You are the one hitting the button 😉
Routes. Planning your journeys : Planning your journeys with Routes. Planning your Journeys is now as easy as touching a map! Forget using a paper map in a Hotel when you are going to planning the route for tomorrow! With this app you will save a lot of time and it will be much more easy! , ranked 4 stars on the US App Store, for iPhone and iPad
Recently free iPad games :
The Creeps! HD : There are Creeps living in your closet! Defeat the things that go bump in the night with toy blasters, glue bottles, flashlights and boomerangs. Summon a giant spider to slow your enemies, or a UFO to sap their energy!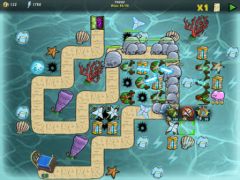 Zombie Hunting : Zombie Hunting is a fantastic shooting game. You face lots kind of zombies, and shoot them with 4 different weapons. After you beat zombies, you can earn gold coins for reward, and even can capture a zombie that can be bred in your graveyard! , ranked 4,5 stars on the US App Store, for iPhone and iPad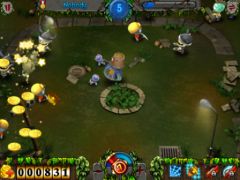 Powder Monkeys : Take command your crew of "Powder Monkeys" in a quest to gain control of the golden banana tree, defeat the villainous captain..Fidel Mantis and his crew of nasty bugs! , ranked 4,5 stars on the US App Store, for iPhone and iPad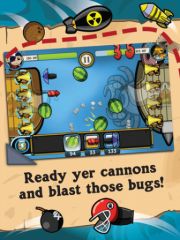 "
Tappi Bubble – Tappi Bear : Tappi Bear, you have a new duty.
What's that??
That's a piece of cake, wear your protection suit
because here is Bubble Laboratory! , ranked 4,5 stars on the US App Store, for iPhone and iPad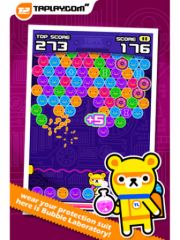 "
and a few other games :