Find here every day a list of the best recently free iPad apps hand-picked for you by AppiDay.co.uk staff. And when we find some good deals, we also mention top apps currently on sale ! Coming from the US ? You'll find your AppiDay site just here at AppiDay.com. You can follow us on twitter or through Facebook
iPad apps on sale
SAMURAI BLOODSHOW : 2.99 -> £.69 , ranked 5 stars on the US App Store for iPhone and iPad
procreate : 2.99 -> £.69 , ranked 4,5 stars on the US App Store
Recently and temporary free iPad applications :
Important note : please, be carefull, all the apps mentionned below were free when we wrote this post, their price may have changed depending when you read this so always check the price before downloading from the App Store ! We won't be held responsible for any mistake since … You are the one hitting the button 😉
Calculator Pro (11 in 1) : HiCalc – Calculator Pro for iPad is an ultimate calculator and will make all your calculations become simpler than ever with 11 calculators: Scientific, Currency Converter, Unit Converter, Date – Time, Constants, Tip calculator, Equation Solver, Statistics, Base conversion, Graph & Finance.
Nostalgio : With Nostalgio you can freely express your creativity and make professionally looking photo collages in minutes. , ranked 4,5 stars on the US App Store, for iPhone and iPad
ChangeIT : You choose your list of currencies and the application gives you automatically converted amounts. Dual conversion display, for iPhone and iPad
Temporary free iPad games :
Renault Trucks Racing HD : Renault Trucks Racing is an HD driving simulation game. You can drive a Renault Premium Racing over 1000 horses started at 160 km/h against 5 opponents.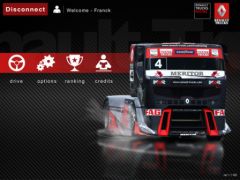 Monkey Island Tales 1 HD : While stripping the evil pirate LeChuck of his demonic mojo, Guybrush Threepwood inadvertently infects the entire Caribbean with his arch-fiend's voodoo. Guybrush must stop a mysterious pox that's transforming buccaneers into unruly pirate monsters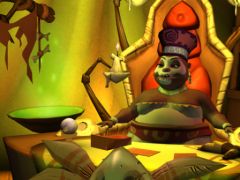 Wind-up Knight : Wind-up Knight by Robot Invader is a high-end, action-packed, 3D side-scrolling adventure game, and it's here to show you how games are supposed to be played. , ranked 4,5 stars on the US App Store, for iPhone and iPad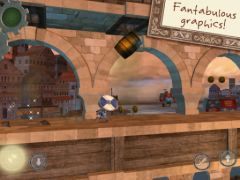 and some other games :