Find here every day a summary of the best recently free iPad apps hand-picked for you by AppiDay.com staff. And when we find some good deals, we also mention top apps currently on sale. You can follow us on twitter or Facebook
Best deals on iPad apps
Megacity HD : 1.99 -> $.99 , ranked 5 stars on the US App Store , for iPhone and iPad
Recently free iPad apps :
Important note : please, be carefull, all the apps mentionned below were free when we wrote this post, their price may have changed depending when you read this so always check the price before downloading from the App Store ! We won't be held responsible for any mistake since … You are the one hitting the button 😉
Jets – Flight & Seat Advisor : Jets is a brand new app to help you find the best seat for your flight. It contains detailed seat maps showing positive and negative features on every seat on board. 91 airlines, 540+ aircraft and over 100,000 flights throughout the world , ranked 4,5 stars on the US App Store
Little fear HD : This byook stages an original short story with hints of Stephen King and Edgar Allan Poe. Written by Miguel Vargas, it will plunge you into a world where children fight to survive while their parents are asleep. Set between horror and phantasmagoria, your path will cross that of the most appalling of nightmares…
Periodic Pro : Table has elements with their symbols and atomic Numbers, description of element, name, atomic and uses, for iPhone and iPad
Recently free iPad games :
Circuloid Brick Breaker HD : brick-breaker game with a few twists and a circular aspect which adds a new dimension of challenge to the arkanoid genre.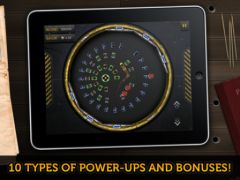 Wizard Hex : easy to learn but challenging to win traditional board game using a beautiful hexagonal board for 1-6 friends or computer helpers. You select one of six magical elements and together with your adjacent allies, you expand, stack and attack your way to victory., for iPhone and iPad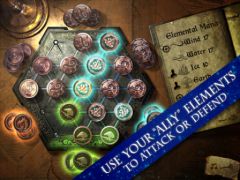 LetsTans Premium : new experience of the captivating Tangram's spirit and energy with 700 hand-crafted puzzles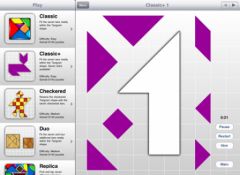 Urban Ninja : Join Francois in a wall climbing, roof jumping adventure as a secret agent. Wrapped in a tight latex suit, he's ready to take on a list of classified missions entrusted him by his agency. Can you handle the dangerous rope swinging, pole slidning and acrobatics required to survive 40 breath-taking missions?, for iPhone and iPad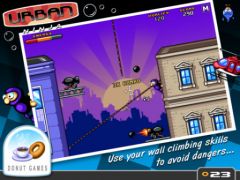 and a few other games :