Find here every day a summary of the best recently free iPad apps hand-picked for you by AppiDay.com staff. And when we find some good deals, we also mention top apps currently on sale. You can follow us on twitter or Facebook
Best deals on iPad apps
Riptide GP : 4.99 -> $2.99 , ranked 4,5 stars on the US App Store , for iPhone and iPad
Recently free iPad apps :
Important note : please, be carefull, all the apps mentionned below were free when we wrote this post, their price may have changed depending when you read this so always check the price before downloading from the App Store ! We won't be held responsible for any mistake since … You are the one hitting the button 😉
CalculatorZ : With DOUBLE calculators it is time to make friend, share your CalculatorZ and have fun. CalculatorZ is innovation, work great with iPad, iPhone, and iPod touch.
Mannequin : With Mannequin for the iPhone, iPad and iPod Touch you can finally fit a lay figure in your pocket! Featuring movable joints and a Chain-function that enables you to move entire limbs at a time, Mannequin lets you position your figure exactly as you like – wherever and whenever you want it. Presented in full 3D, Mannequin is perfect for the artist on the go as your realistic poses are easily viewed from any angle. Bring you art into the 21st century – get Mannequin for iPhone, iPad and iPod Touch!, for iPhone and iPad
iTunar : iTunar makes it easy to control your favorite music by providing you with a fullscreen info of what's playing, with easy to use gestures(swipe actions) for Forward/Previous, Volume etc. , ranked 4 stars on the US App Store, for iPhone and iPad
Recently free iPad games :
Sprinkle: Water splashing fire fighting fun! : Using a water cannon mounted on a crane, players must adjust the height and angle of the cannon to fight fires, move obstacles, spin wheels and activate traps in this challenging water-physics based puzzler! But squirt carefully as you will run out of water and the less water you use, the more drops you earn! , ranked 4,5 stars on the US App Store, for iPhone and iPad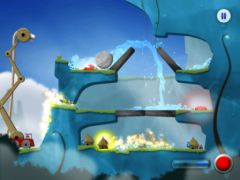 Peak Gold HD : Work hard and harder in gold mine to reach your Peak Gold point, say goodbye to the poor life!! , ranked 4,5 stars on the US App Store, for iPhone and iPad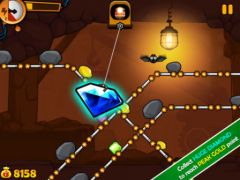 700 Solitaire Games for iPad : Are you looking for an awesome Solitaire cards game collection for your iPad? If so, this application is for you. Solitaire on the iPad has never been so exciting. Get Solitaire Mania Pro today and join the fun! , ranked 4,5 stars on the US App Store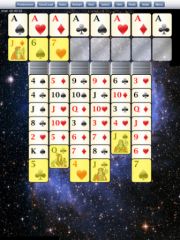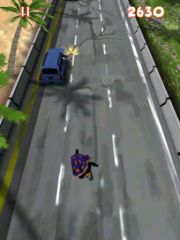 and a few other games :