Find here every day a summary of the best recently free iPhone apps hand-picked for you by AppiDay.com staff. And when we find some good deals, we also mention top apps currently on sale. You can follow us on twitter or Facebook and by mail :

Best deals on iPad apps
EPOCH : 2.99 -> $.99 , ranked 4,5 stars on the US App Store , for iPhone and iPad
Recently free iPad apps :
Important note : please, be carefull, all the apps mentionned below were free when we wrote this post, their price may have changed depending when you read this so always check the price before downloading from the App Store ! We won't be held responsible for any mistake since … You are the one hitting the button 😉
ArtMail : Handwrite a mail and send it to your friends with your iPad!
Tuner&Beat Master : The Tuner&Beat Master, a combo music toolkit with amazing tuner and metronome function, you must have it if play guitar, violin, ukulele….and any other in the following 26 instruments:
Panorama 360 Camera : ONE touch, yes just ONE touch! Pano Camera 360 support Gyroscope Auto Shutter now (iPhone4 and iPad2), you just need to move and move, the camera will capture frames automatic. It is the best way to make high quality panorama photo within 10-30 seconds.
Safety Note+ : You can now keep your most private notes away form unauthorized access. Introducing the Safety Note+. Used the most advanced security system to protect your notes. You can then create notes, to do lists, reminders, share, and manage your notes right on your iPhone or iPod Touch., for iPhone and iPad
Recently free iPad games :
Zombie Wonderland 2: Outta Time! : Niceville is in peril again—the zombies are back to pester the citizens of the quaint little town. Travel back in time to help Chuck clear the world of those pesky mumbling zombies once and for all! , ranked 4 stars on the US App Store, for iPhone and iPad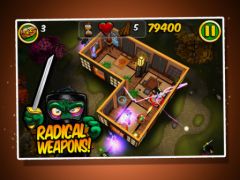 Orbital Jumper : Nuno is the last Orbital Jumper left in the universe. He must make a daring escape from his crumbling planet. Level up your Power then Jump and Blast through to safety , ranked 4 stars on the US App Store, for iPhone and iPad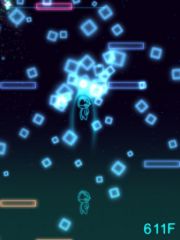 and a few other games :