Find here every day a summary of the best recently free iPad apps hand-picked for you by AppiDay.com staff. And when we find some good deals, we also mention top apps currently on sale. You can follow us on twitter or Facebook
Best deals on iPad apps
LogMeIn Ignition : 29.99 -> $14.99 , ranked 4,5 stars on the US App Store , for iPhone and iPad
Recently free iPad apps :
Important note : please, be carefull, all the apps mentionned below were free when we wrote this post, their price may have changed depending when you read this so always check the price before downloading from the App Store ! We won't be held responsible for any mistake since … You are the one hitting the button 😉
Read The World : Improve your French or Spanish (or any language!) While surfing the Net. All. Without changing your habits, you may continue using Safari®, Atomic® or Read the World. , for iPhone and iPad
Concealmen : Concealment allows one to take a picture and hide inside of the image a secret message and up to three hidden images. These images can then be stored on the in app photo library, the device photo library, iMessaged (iOS 5), or be emailed directly to whomever one is sending the message to.
Recently free iPad games :
Pêche étoiles HD : Fishing Stars is a kind of new Fishing game, players can cast a net when he clicks the screen,and can capture dozens of different fishes or even the combative shark BOSS. In addition to ordinary fishing nets, there are many interesting and challenging props such as bombs and mines . , ranked 4,5 stars on the US App Store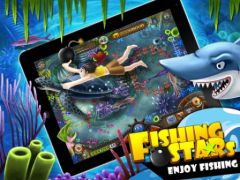 Action Buggy : Put yourself in the drivers seat of a moon buggy and MASTER THE ROCKY SURFACES of a distant moon. , ranked 4,5 stars on the US App Store, for iPhone and iPad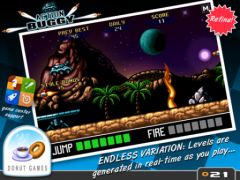 Dash Race : Dash Race is the electronic version of a popular turn-based paper game that can be played everywhere at anytime, because all you need is a sheet of squared paper and colored pencils – or Dash Race for even more fun and challenges. , ranked 4 stars on the US App Store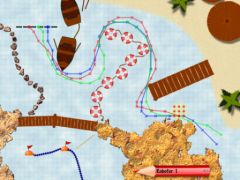 and a few other games :