Find here every day a summary of the best recently free iPhone apps hand-picked for you by AppiDay.com staff. And when we find some good deals, we also mention top apps currently on sale. You can follow us on twitter or Facebook and by mail :

Best deals on iPad apps
EPOCH : 2.99 -> $.99 , ranked 4,5 stars on the US App Store , for iPhone and iPad
Recently free iPad apps :
Important note : please, be carefull, all the apps mentionned below were free when we wrote this post, their price may have changed depending when you read this so always check the price before downloading from the App Store ! We won't be held responsible for any mistake since … You are the one hitting the button 😉
Movie360 : Created by the passionate group of Camera360, Movie360 is a Phone Filming App. with real-time filming function. Memories, Sketch, Elegancy, Charm, Magic, Silence, Jelly, Aesthetic, Jewelry, Coldness, Love, Sweet, and Bloom, with these 13 effects, and distinguishing "Pause" function, Movie360 makes it possible for you to record the whole fantastic movie without any trash part at one go. It also can save 1/2 memory space for you by decreasing size of movie files, for iPhone and iPad
Safety Photo+Video : Safety Photo+Video lets you keep your most private images and videos private. This app lets you passcode protect your most sensitive media so that prying eyes never see anything you don't want them to see. You can even upload new pics and videos from your PC, via web browser or iTunes file sharing. Click "…More" to learn why you should download this App today!, for iPhone and iPad
Safety Note+ : You can now keep your most private notes away form unauthorized access. Introducing the Safety Note+. Used the most advanced security system to protect your notes. You can then create notes, to do lists, reminders, share, and manage your notes right on your iPhone or iPod Touch., for iPhone and iPad
Magnetic Drawing Board : Magnetic Drawing Board is a Magna Doodle simulator, the popular magnetic drawing toy for children., for iPhone and iPad
Tapfolio for Stocks : Tapfolio is the easy way to interact with the stock market and visualize your portfolio on iPad – setup your own or fantasy portfolio in mere seconds.
Recently free iPad games :
Gem King : Collect enough gems to earn your crown and become the Gem King of the world! , ranked 4,5 stars on the US App Store, for iPhone and iPad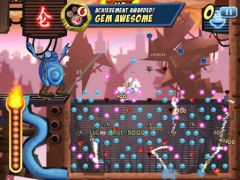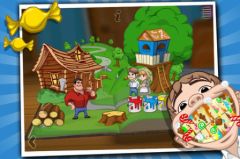 Zombie Scramble : Defend the children by lobbing deadly egg bombs to defend the front yard from these relentless crowds of undead. Aim for the head and do it quickly! , ranked 4 stars on the US App Store, for iPhone and iPad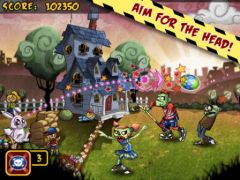 and a few other games :