Find here every day a summary of the best recently free iPad apps hand-picked for you by AppiDay.com staff. And when we find some good deals, we also mention top apps currently on sale. You can follow us on twitter or Facebook
Best deals on iPad apps
Reckless Racing 2 : 4.99 -> $.99 Reckless Racing is back with more! Including a selection of 18 highly detailed cars, ranging from small dirt buggies to fast supercars, and 24 routes in a variety of flavors make this a racer for all tastes – both dirt and tarmac., for iPhone and iPad
SAMURAI BLOODSHOW : 4.99 -> $.99 , ranked 5 stars on the US App Store , for iPhone and iPad
procreate : 4.99 -> $.99 , ranked 4,5 stars on the US App Store
Recently free iPad apps :
Important note : please, be carefull, all the apps mentionned below were free when we wrote this post, their price may have changed depending when you read this so always check the price before downloading from the App Store ! We won't be held responsible for any mistake since … You are the one hitting the button 😉
Discovr Movies – discover new movies : There are so many movies in the world today. How do you find a new movie to watch? Discovr Movies makes it easy to find a new movie that you'll like.
Photo Surface : Photo Surface allows you to manage your photos as if they were on a virtual surface.
PixelWorks : PixelWorks enable you to create amazing special effects for your images. You can produce your own masterpieces as same as professional quality without further study., for iPhone and iPad
Gplayer : You wish you could play any video file on your iPhone/iPad, no matter its format? that's why we made GPlayer., for iPhone and iPad
Month Calendar : The innovative month view gives an excellent overview of the events for a month. It uses the full screen to supply the maximum amount of information, and still maintains colorful overview of a full month.
Recently free iPad games :
Bug Heroes Quest : Enter Bug Heroes Quest, a spin-off of the critically acclaimed Bug Heroes, by Foursaken Media! Embark on an epic, story-based adventure through a variety of huge environments. , ranked 5 stars on the US App Store, for iPhone and iPad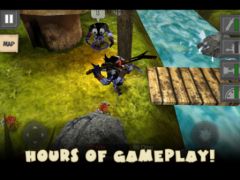 Angry King Kong : It's a very interesting TD game.A giant orangutan falls in love with a beautiful girl. He chases after this girl to every corner of the whole world in order to get the true love. , ranked 5 stars on the US App Store, for iPhone and iPad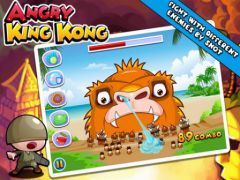 Drop The Chicken : Drop The Chicken is a fun filled, addictive and challenging puzzle game. Our hero 'Chuck The Chicken', after an exceptional career as a circus acrobat, shot himself out of a canon and escaped into a nearby farm., for iPhone and iPad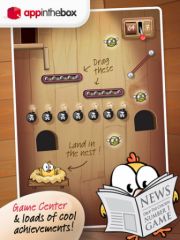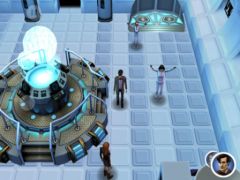 and a few other games :